How To Create Organisational Templates
November 10, 2022
Welcome back to the Damson Cloud blog, your weekly one-stop for updates on Google Workspace and how these can benefit your business and change the way you work.
In this week's installment, our professional trainer Noelle Kerr will be talking about organisational templates on Google Drive, how these work and finally, how to create the templates.
So, if organisational templates for Docs, Sheets, Slides and Forms on Google Drive are something you think your business could benefit from, stay tuned!
Why Do I Need Organisational Templates?
If templates aren't something you have used before, you may be wondering, why do I need organisational templates and if these can be of use to you and your business?
To answer your question, in short, organisational templates are not something you have to use, however, they can be helpful for various reasons, some of which include: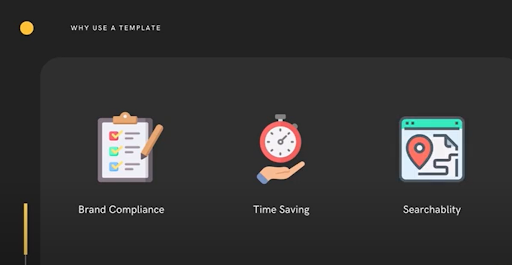 Brand Compliance: As your business grows or works in a hybrid environment, maintaining set brand guidelines and standards can become challenging. To ensure all of your team are using the correct assets and staying on brand in their communications and documentation, organisational templates are key. Having a set organisational template, which all of your team members are able to access and use, ensures all communication and documentation circulated is uniform in styling and branding.
This is also important for those who may not have the time to correctly check the branding on every file they create as failure to comply with brand guidelines could result in damage to the reputation of your business.
Time-Saving: For team members who have the skill and knowledge to remain on brand, a challenge for them may be they simply do not have the time to create new business documents from scratch. Alternatively much time can be wasted recreating documentation that already exists. Create efficiency in your team's workflows with a bank of 'off the shelf' documentation.
Searchability: Accessing resources such as approved working documents in some business environments can be extremely challenging. Since the inception of GDPR in 2018, organisational focus on limiting default sharing of files, has only increased this challenge.
By using Google Drive templates, you can easily create one point of access for all users and in doing this, reduce time spent searching for documentation and confusion around the locations (or versions) of these frequently used documents.
Creating A Document Template On Google Drive
We're now going to look at the steps required to create a document template on Google Drive.
You can create organisational files on Google Docs, Google Sheets, Google Slides and Google Forms.
Please note: You will only be able to use the document template on Google Drive if your organisation has enabled custom templates for all users.
You will firstly need to create your file. In our example below, we are creating a template offer letter in Google Docs. To do this, you will need to create a name for your Doc, customise your document by adding a business logo into the header and the company information into the footer.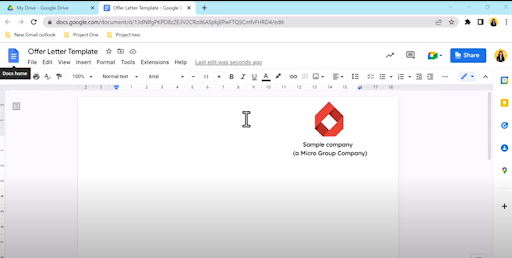 2. Next we will add content to our template. As this is a letter template with standard text which requires an element of personalisation, we recommend putting content that requires editing in brackets so the end user can easily identify the fields they need to populate.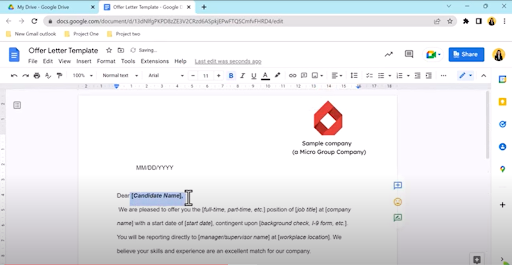 3. Once you are happy with the changes you've made, Google will autosave your progress. You can now close the Google Doc.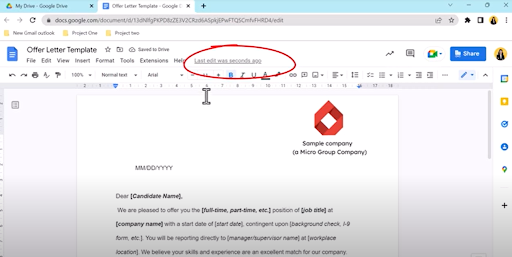 4. Next, return to your Drive and select the 'new' button. As we are making a Google Doc Template, scroll down to Google Docs and then select 'from a template' as shown below.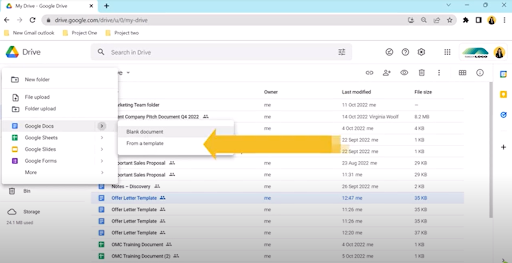 5. To add the template you created earlier, select the 'submit template' option in the middle of the screen.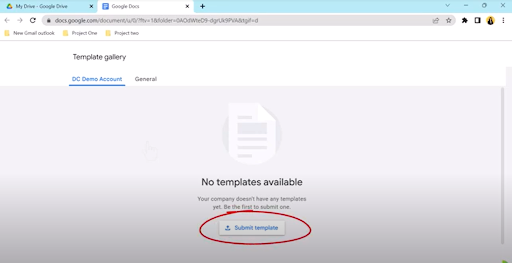 6. Once selected, the 'submit template' option will prompt you to select a document of your choice which will appear in a pop-up window under your 'recent' tab as it has been recently opened and edited. Here, you can also search across drives and keyword search for other files that may not have been opened recently.
Please note: If your template file is in a Shared Drive, we recommend checking the settings on your Shared Drive in case restrictions have been set by your organisation.
7. You will then be prompted to either upload the original template file or you can also opt to upload a copy of this instead. Here, you can also edit the document title if you wish and lastly, you will be prompted to add a category to your template.
Please note: Categories can only be created by those with administrator permissions on Google Drive.
8. Once you have selected 'submit', the template will be added to your organisation's template list. Users will now be able to access your template from the 'New' menu and edit as appropriate.
Things To Consider When Making An Organisational Template
Before creating an organisational template, we recommend taking the following factors into consideration:
It's important to remember that when you add an organisational template to Google Drive, anyone in your company will be able to see and access this.Remember to choose an appropriate category for your template, as this is how users in your organisation will search and find your template.
The ability to create templates within Google Drive is limited by the permissions set at administrator level. If you cannot see the option to submit a template, this may be because your organisation has restricted template creation. Speak to your IT support team for more information.
Below are the potential permission levels set for template creation in your organisation: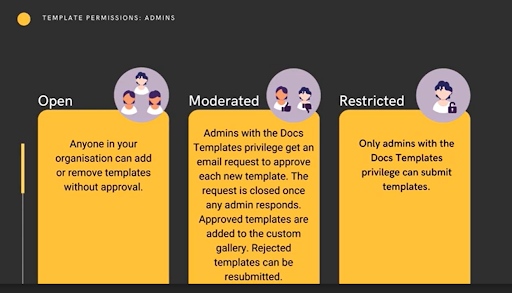 Final Thoughts On Creating Organisational Templates On Google Drive
We hope you enjoyed this week's tip on creating organisational templates on Google Drive. Here at Damson Cloud, we find organisational templates are great for increasing productivity and reducing unnecessary time spent on recreating frequently used organisational documents.
Will you be introducing organisational templates into your business? Let us know in the comments on our YouTube channel or contact us for more information.
As a longstanding member of the Google Cloud Partner Program, Damson Cloud specialises in bringing people and ideas together through new ways of working. We champion the very best practices in remote working and change management, helping companies and their teams collaborate productively from anywhere in the world. To find out more about our services, check out our library of tutorial videos or our blog.