Top Tips for Facilitating Online Meetings
October 14, 2021
Online meetings are something that we've had to get accustomed to. While we've been swapping boardrooms for virtual screens - how do we always ensure success?
Isobel, Head of Digital Workspace Solutions at Damson Cloud, is responsible for facilitating meetings and workshops online. Whether it be planning agendas or conducting quality checks - she has a wealth of expertise to offer.
In this week's blog, Isobel shares her top tips and tricks for carrying out online meetings to the best possible standard.
Plan in Advance
Just like organising meetings in person - planning is crucial. You need to know exactly what outcomes you want to achieve, and think closely about how you're going to do it.
The more detailed the plan, the better. We recommend having a rough script or plan at the ready, so that when you improvise or feel like you're deviating away from a topic - you still have a solidified structure to refer back to so you can stay on top of your goals.
Know Your Participants
It is extremely helpful to know your participants in advance. This might mean setting up individual phone calls with them so that you can introduce yourself, put them at ease, and gauge how they will interact on the call.
From here, you can determine who is likely to speak freely, and who is likely to need more encouragement. Being aware of this means you can prepare tailored questions, or even just have a greater understanding of what you're going into before the meeting begins. It also gives you an opportunity to find out what everyone's agenda is, so that all parties can achieve their anticipated goals.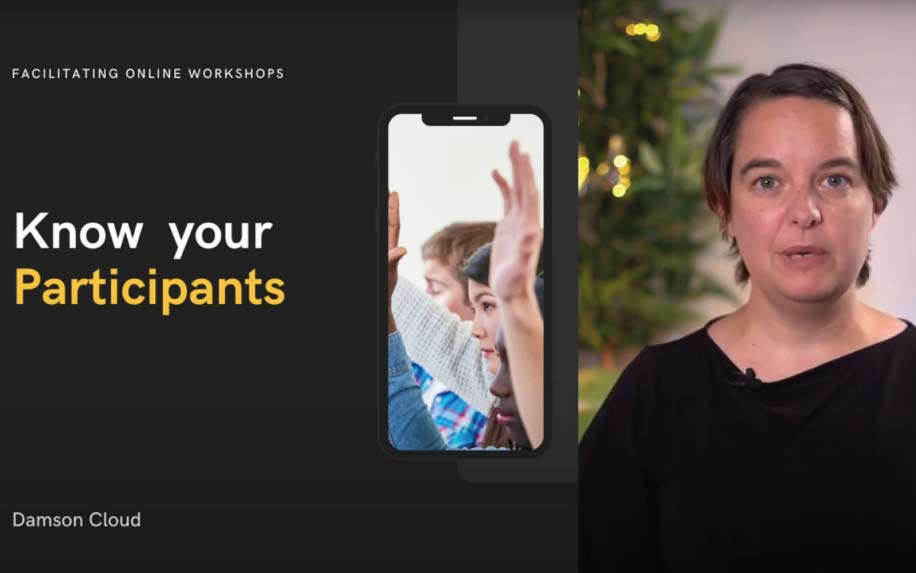 Understanding your participants helps you to facilitate open conversation in an online meeting. Image credit: Damson Cloud
Establish Meeting Etiquette
It can be useful to establish etiquette in advance. For example: are cameras expected to be on or off? Lighting can also be a big factor. If a person is working on a dual screen setup, and their camera is on one screen and they're looking at everyone on another screen, this can be very distracting. At the beginning of the meeting, don't be afraid to ask people to adjust their setup so you can see them more clearly.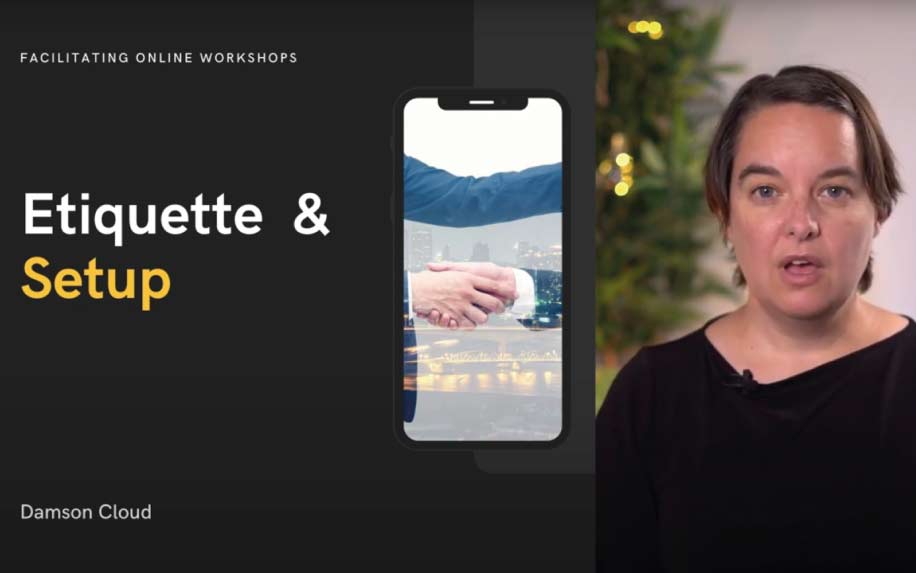 Have an Informal Start
Allowing time to check-in is essential when it comes to ensuring a successful online meeting. You don't want to bombard your participants with business talk straightaway in order to look professional. Instead, make them feel comfortable, ask them questions about their day - even if it feels like it is taking up a bit of meeting time. This way, they're more likely to share, and you're more likely to have a productive meeting.
Give Everyone a Voice
This obviously depends on the size of the meeting - as it can be hard to give everyone an opportunity to voice their opinions in a meeting of 50+ participants. For smaller groups, what we like to do is have a list of participants' names prepared beforehand, or else jotted down during the introductions. This is so you can ensure that everyone has a chance to speak. If you notice someone hasn't spoken, maybe they're looking for permission to do that, so you can ask them in a mannerly, more personal way by using their name.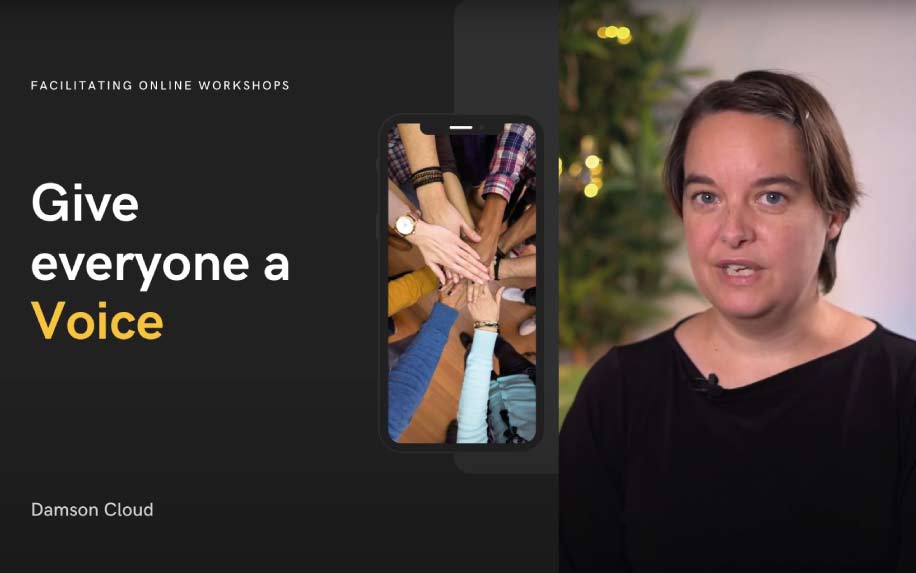 Allow Thinking Time
Just like in-person meetings, certain people will be ready to speak straightaway, and others will need more thinking time. One way you can do this is through using the chat feature. If you're discussing a topic where you want to gather opinions, simply ask people to think for a minute and put their suggestions in the chat before voicing them out loud. This also helps to better control the communication between all parties, improve the quality of the meeting and maximise productivity.
Mix It Up
Mix up your meeting by using the tools available to you. There's breakout rooms, chat features, shared documents etc. that can help record the meeting and create a more collaborative environment which makes the meeting more valuable to all parties.
You can also have discussions without cameras on, as audio-only discussions can help people move about and think more freely.
Nowadays, hybrid working situations are becoming more common. This is where some people may be present in person - and some people may be dialling in remotely. Using the digital tools available to you is the best route to take with this to ensure collaboration is at its highest. There's no point in having a flipchart to take notes on when no one else can see it, or add to it themselves. In this case, we recommend using the jam board feature that's embedded in Google Meet. It acts as a whiteboard where everyone in the meeting can write their ideas down freely, rather than ask someone else to do it for them.
Whether you're using Google Meet or Zoom - what's most important is knowing exactly what it is you want to achieve. By keeping this at the forefront of your mind, you can guarantee that you will facilitate a successful online meeting.
We hope you found these top tips useful. We'd love to know what works for you - whether it be from successful or disastrous online meetings - let us know what you've learned in the comments!
As a longstanding member of the Google Cloud Partner program, Damson Cloud specialises in bringing people and ideas together through new ways of working. We champion the very best practices in remote working and change management, helping companies and their teams collaborate productively from anywhere in the world. To find out more about our services, check out our library of tutorial videos or our blog.