Google Meet Quality Tool
April 22, 2021
Have you heard about the Google Meet Quality Tool?
Google is consistently improving its software offerings for companies who are moving towards more remote ways of working. One feature that they have updated is the Google Meet Quality Tool.
While not a new tool, it has been recently updated to include more useful features to make administrative duties easier through viewing and managing data from video calls. This week, Fintan Murphy discusses this update and why it could help your business.
What is the Google Meet Quality Tool?
Originally released in January 2019, the Google Meet Quality Tool is part of the administrative control panel and it allows admins in a Google Workspace domain to get a better overview of the calls and video calls that are happening within their domain. Now with a fresh update in January 2021, it can make admin work much easier to manage.
It is accessible within the Google Meet Settings of the Admin panel, it is primarily for administrators. The tool gives a quick overview of the Google Meets that have happened in an organisation's domain and allows you to track the quality of calls and video conferencing.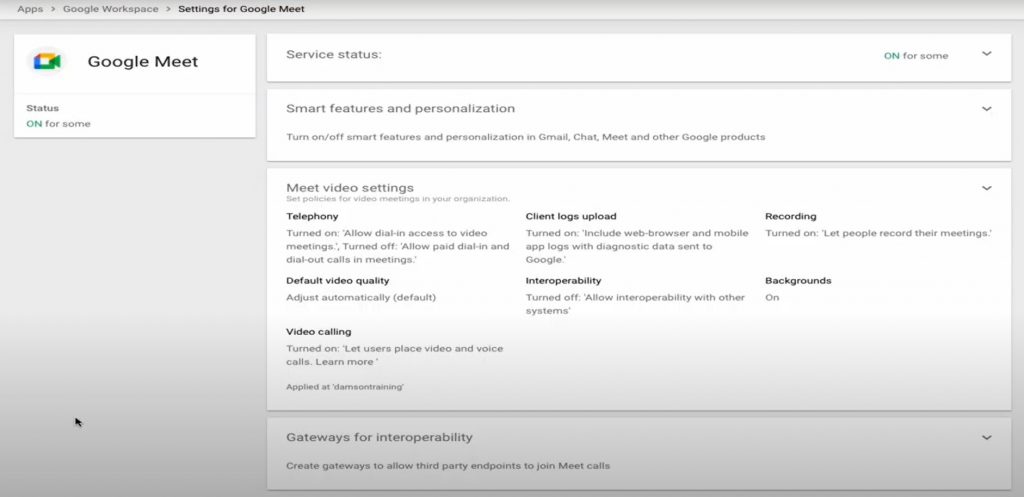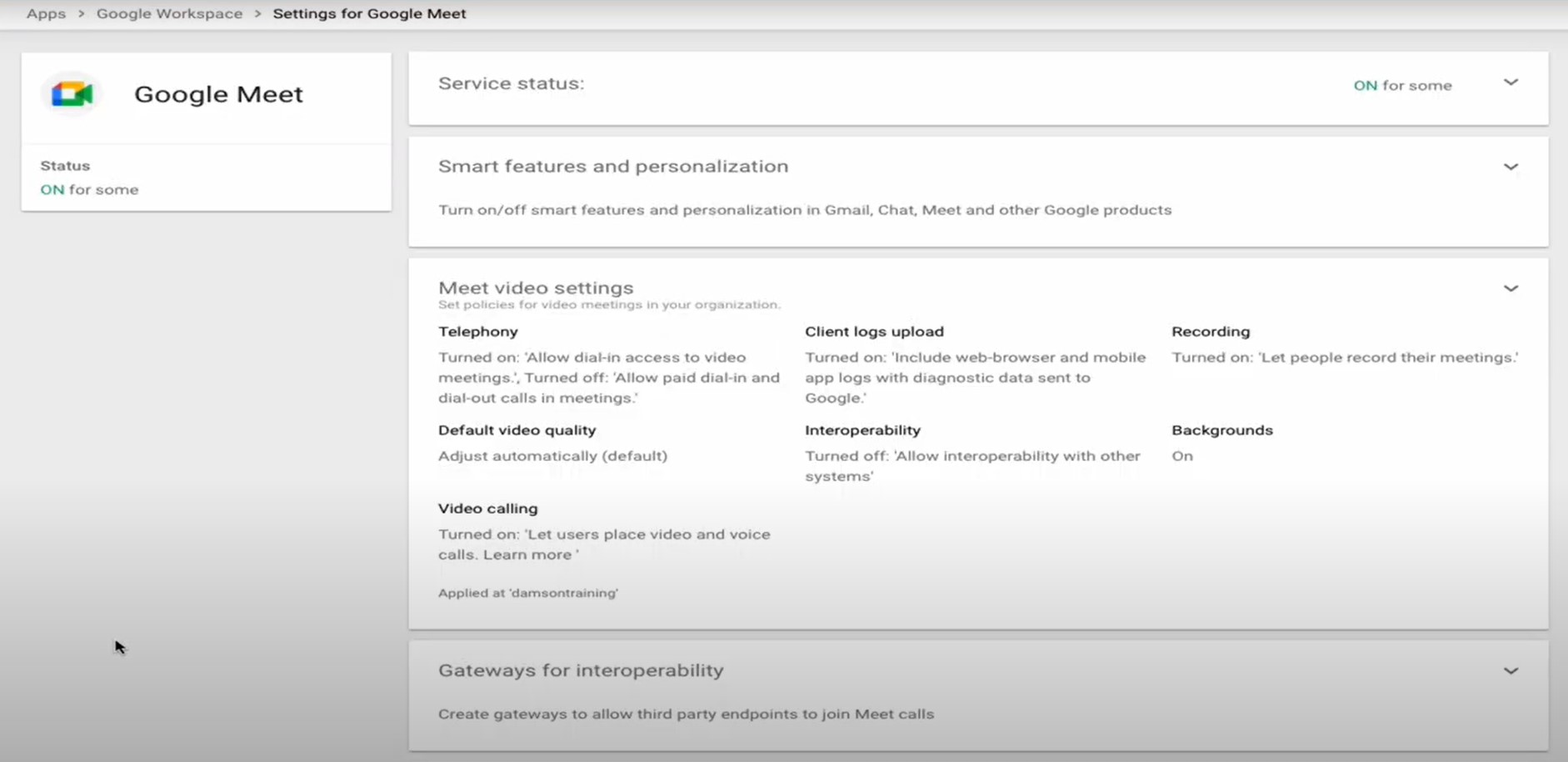 Who Can Use This Tool?
You must be signed in to an admin account with the appropriate privileges to access the Meet quality tool.
What Does Google Meet Quality Tool Do?
Using the tool you are able to achieve a broad overview of the meeting. You are able to see the participants down the left-hand side and you can select just one or all of the participants to see the length of time they have been in the meeting for. You can even see if someone has muted their microphone which helps you see how often someone is engaging.
You can also see the activities that happened within that call, things like recording and screen sharing. It also lets you know how long someone was in a meeting for. Scrolling down further you are able to see the network and system set up.
With this information, you can see the amount of congestion, the number of connection delays by milliseconds, and also the client's CPU. The CPU illustrates the amount of processing power that Google Meet uses for each user. For employees and others that are working within your organisation, you are also able to see their location. You won't be able to see where clients are based due to permissions.
You can also see the separation between audio and video. You are able to see the amount of these mediums that were transmitted during the meeting. You can also see overall microphone loss as well. Incredibly, you can monitor the frames per second of the video quality and the packet loss. This also includes the screen share where you can find specifics on resolution and frame rates.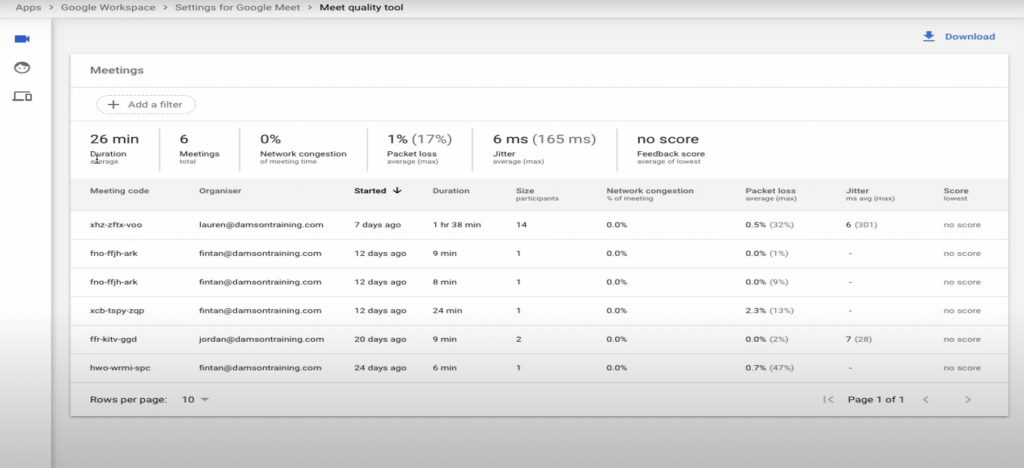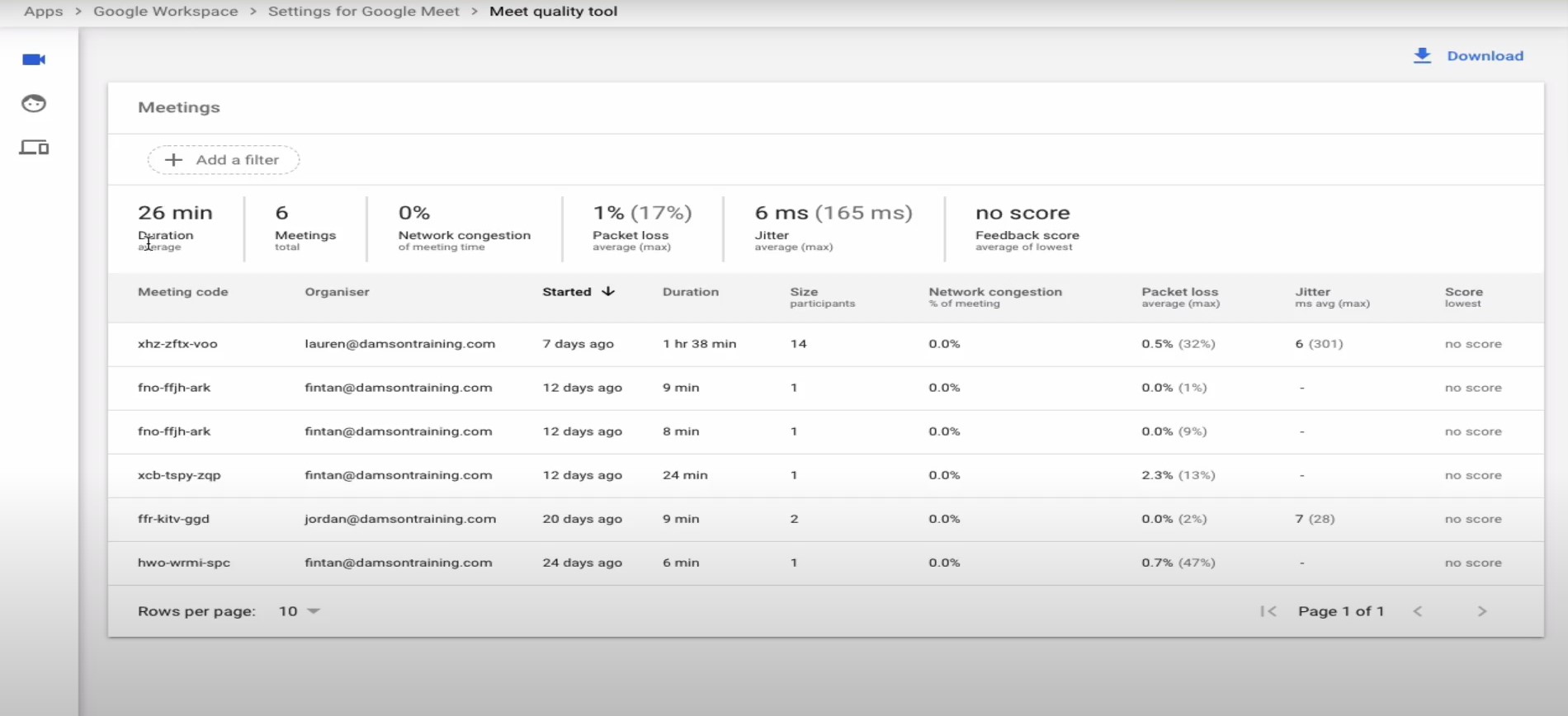 Why You Should Use Google Meet Quality Tool
As an administrator, it is very useful to have this type of overview. Not just on a general basis but when diagnosing issues end users are having with Google meet.  Often employees may complain of Google Meet being of poor quality or slowing their machine.  The Meet quality tool allows you to take a look at the call in question and get a better understanding of what is going on. Is it the end-users internet connection, device or a temporary issue that has been resolved already.
With so many people now working remotely it is clear why Google has expanded the feature set.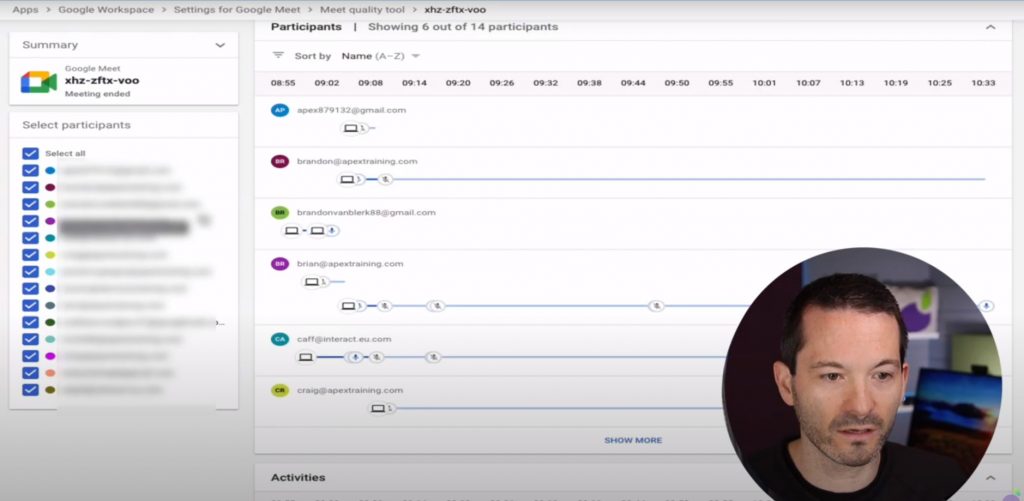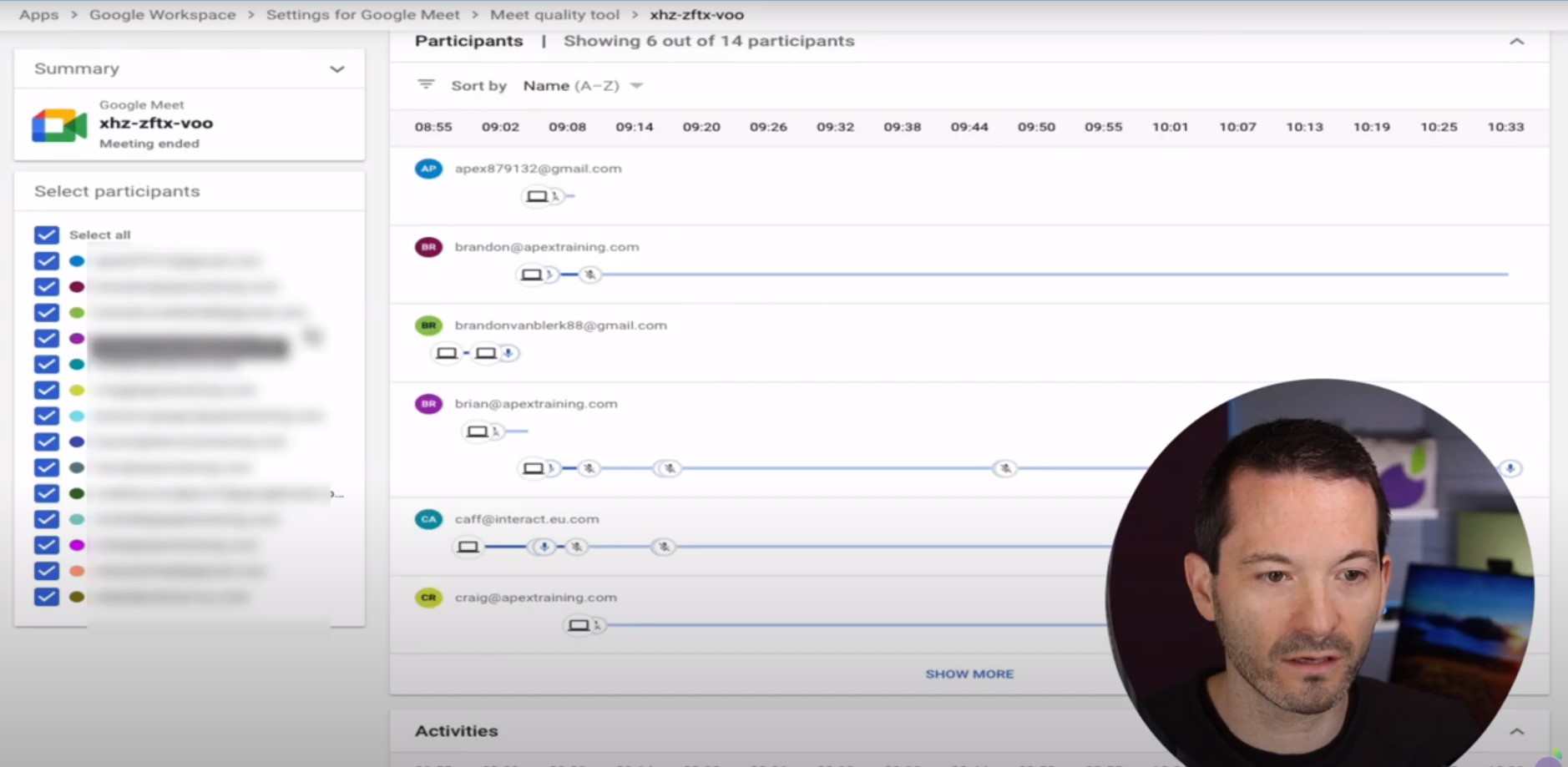 With many end-users with different types of internet connections, some of them engaging on their phones, as an administrator, you will be able to discover what issues they are having with their video conferencing. It can find out your problems easily, making IT administration easier.
Another useful tool that this feature provides is the ability to search for a meeting code. If a user provides you with the unique code from a call they were on, you will be able to run a search for it within the Google Meet Quality Tool and it will bring it up for you. This particularly useful if you are part of a large organisation that makes multiple calls per day.
The Google Quality Meet Tool enables you to have full control over your team's systems and help improve the quality of their working environment and ensure they can connect with each other to get work done.
Want to know more about Google Meet? Check out our blog here.
As a longstanding member of the Google Cloud Partner Program, Damson Cloud specialises in bringing people and ideas together through new ways of working. We champion change management and digital transformation using some of the internet's most trusted solutions, including Google Workspace, Happeo and Jamboard. To find out more about our services, check out our library of tutorial videos or our blog.