Google Meet Vs Zoom: Which One is Best 2021?
August 12, 2021
Did you know that throughout last year, Google Meet was adding two million new users per day? Even with that level of growth, however, Zoom has a higher number of total daily users than Meet, some 300 million at last count. When lockdown was enforced, many businesses had to adjust to virtual life and at first, most resorted to Zoom as a video conferencing solution, due to the extensive tools it had available at the time.
But we have come a long way since then. Google Meet has now added more features in the last year than it has in the previous five years - making it a key contender for Zoom to compete with. To learn more about why, check out our video or read on for our full Google Meet vs Zoom comparison!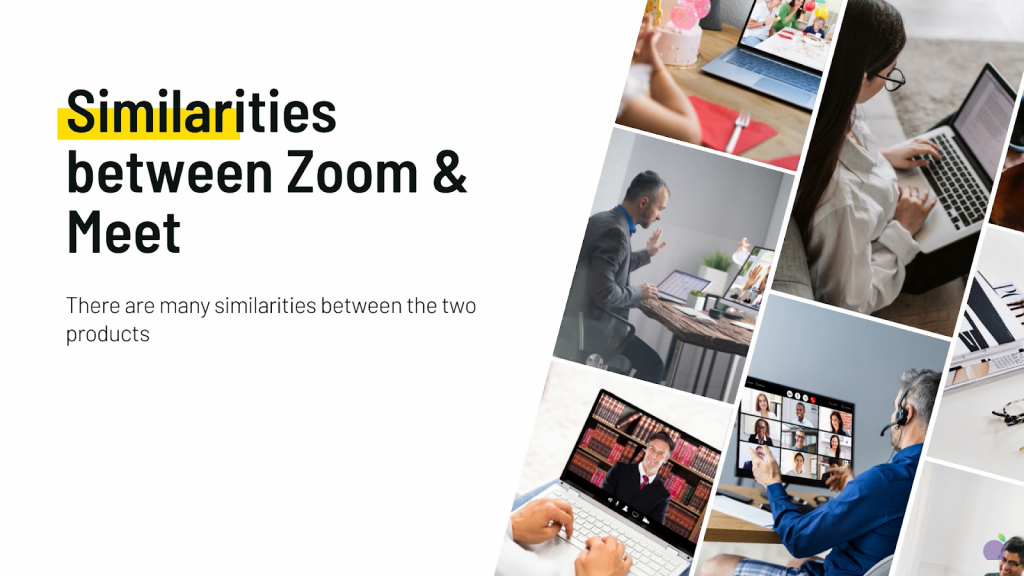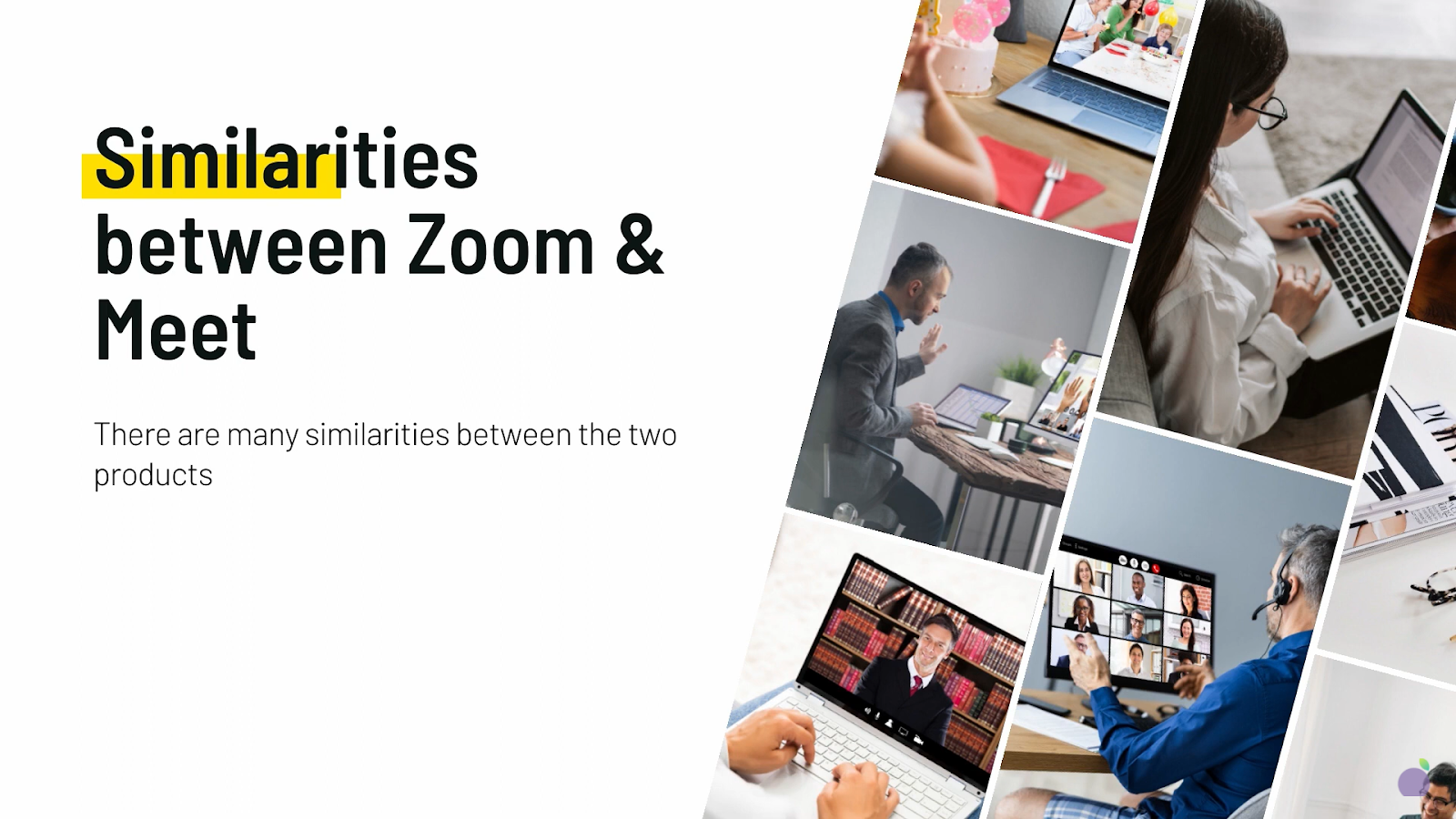 Google Meet Vs Zoom: The Similarities
While they are two different platforms - Google Meet and Zoom share several similarities - the main one being that they both provide reliable virtual meeting spaces.
In their list of features, there are also many other resemblances. With the ever-growing demand for online meetings, comes the opportunity to create more convenient, collaborative functions. Within both Zoom and Google Meet, we can now enjoy things like:
Custom backgrounds where you can disguise your video background with a design of your choice
External access for those without registered accounts
Presentations through the use of screen sharing
Compatible apps for both Android and iOS
Breakout rooms which allow users to split off into smaller groups for more detailed discussions
Hand raising to ask a question without interrupting the speaker
Noise cancellation to stop unwanted sounds distorting the meeting's audio
Whiteboards to illustrate points and enable better collaboration
Dialling in to allow access to those who don't have a computer or the smartphone app available
Q&A and polling to making asking questions and gathering opinions easier
Attendance tracking to see who has/hasn't joined the meeting
Captioning for participants to better understand the meeting's contents
Recording so people can refer back to what was covered in the meeting
With all these similarities, you might be wondering: why use one product over the other? While it did have a little catching up to do - Google Meet is now a front-runner when it comes to remote meetings. Let's look at the key differences between Google Meet and Zoom.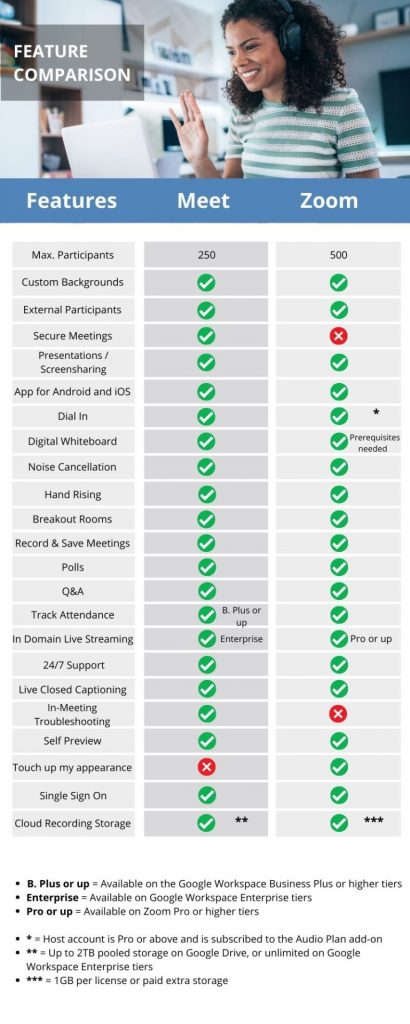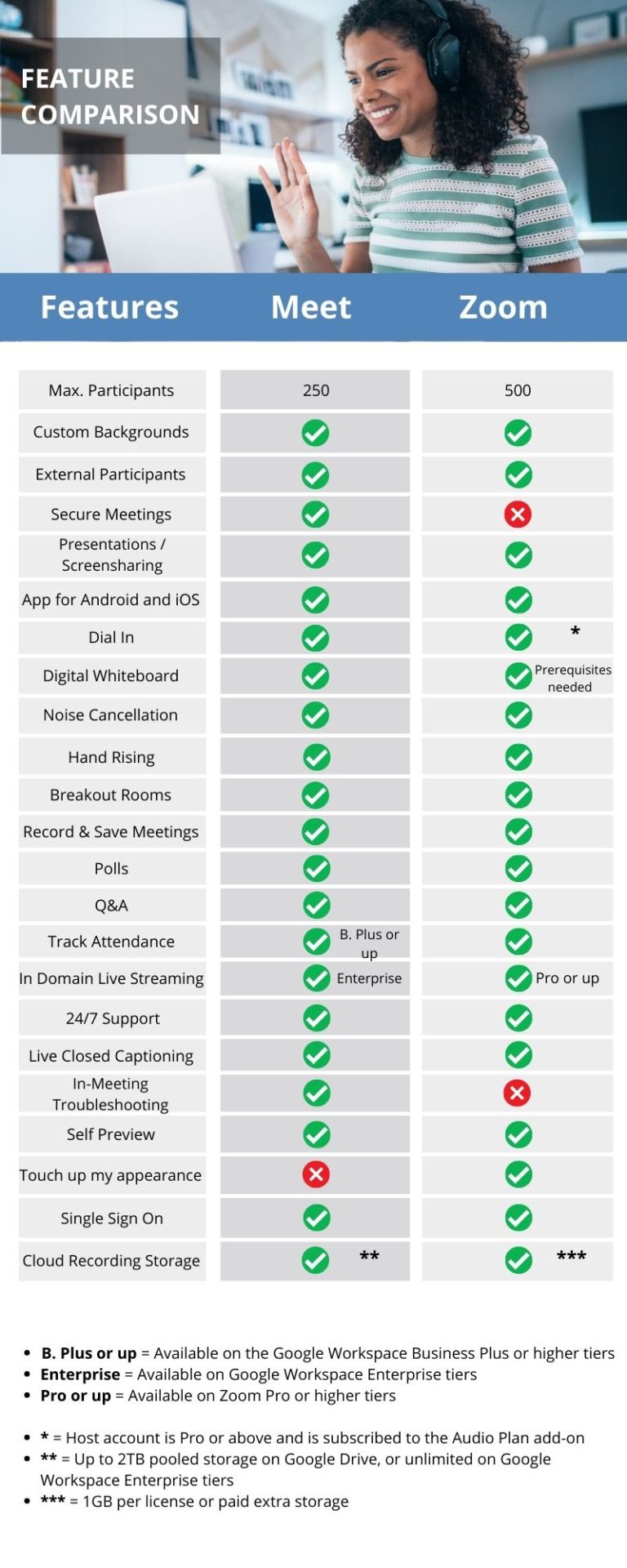 The Differences Between Google Meet and Zoom
The differences between two products can be what sets them apart and make them more appealing to users. Here we have noted where Google Meet and Zoom vary:
Number of Participants
One of the main differences between the two platforms is the maximum number of participants per meeting. Google Meet's is 250, whereas Zoom's is 500. In this instance - we believe less is more. When you think about it, meetings exceeding 50-100 people are much less likely to be productive. Realistically, the majority of people will be watching and listening, making it more suitable for a live stream. With Google Meet, you can live stream with up to 100,000 people with designated speakers. At the moment, this is only available via in-domain, however this may change in the future.
Security
Security is one of the most important differences to be aware of. Zoom is now considered a less secure product, as it was never at the core of its offering. From 'Zoombombing' incidents where trolls could randomly drop into a call, to issues around product installation which triggered a security update for MAC users - it is clear that Zoom still has a long way to go when it comes to protecting its users.
However, with Google, security has always been embedded in its DNA. For Google Meet, it encrypts all of its calls to ensure maximum safety for participants.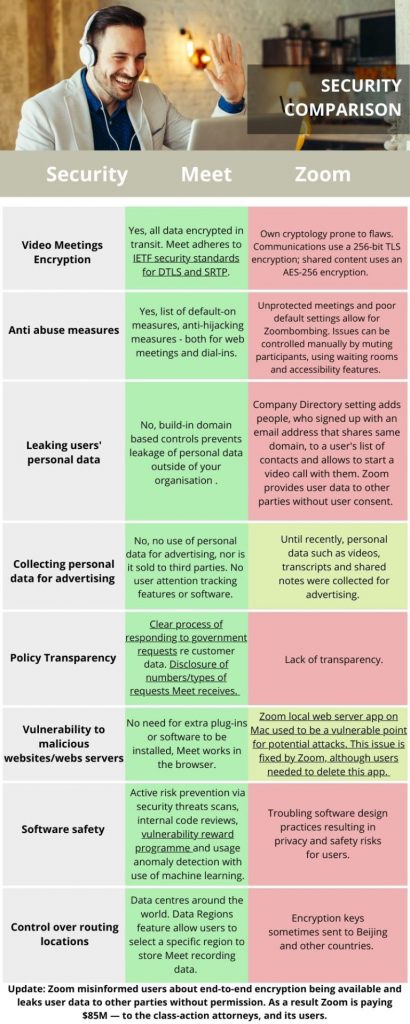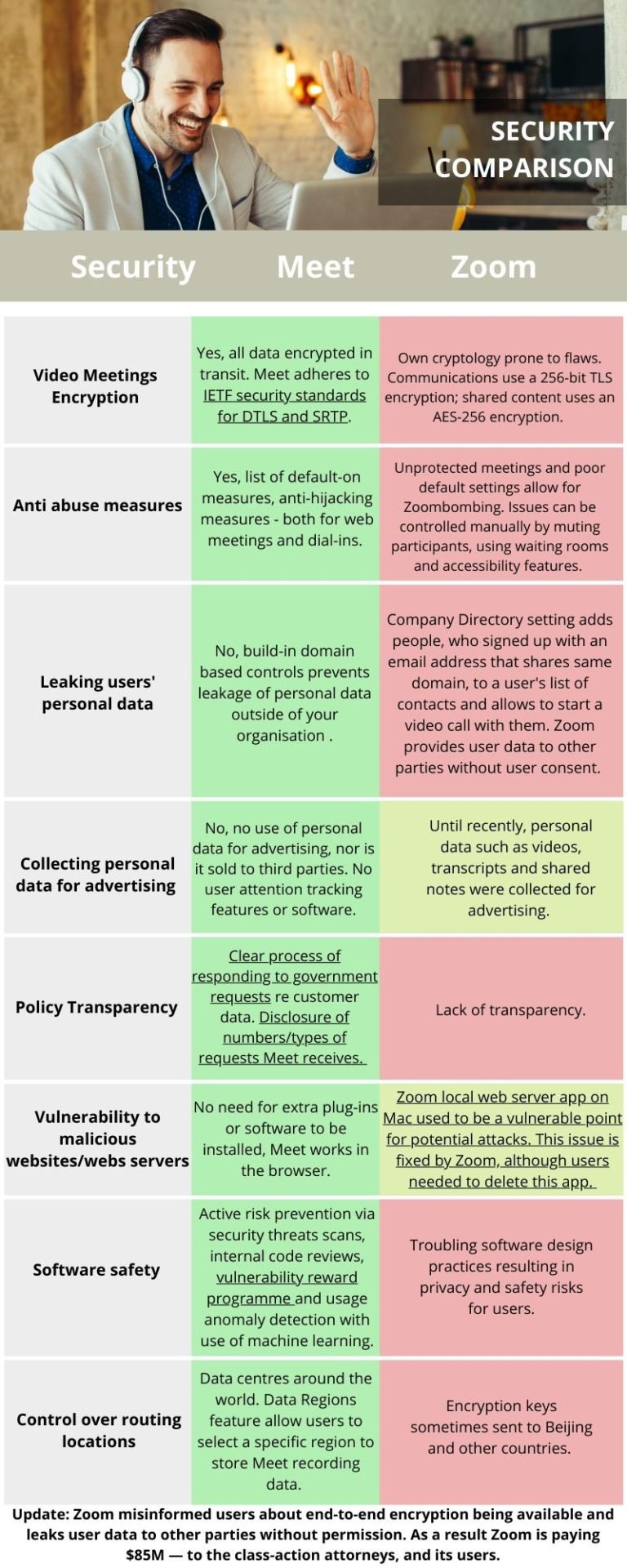 Hardware Devices
With Google Meet, you can also seamlessly turn any standard physical meeting room into a video conference room using certain hardware devices. With these, you can easily set up effective, easy-to-join video meetings to connect with others, whether they're on another floor or in another country. Google also constantly aims to improve the quality of its tools, meaning you can trust these over other alternatives.
All In-Browser
One of the main reasons we love Google Meet is the fact that it is all contained within the web browser. There is no need to install any additional software that could potentially cause an issue. This also makes it a lot easier for participants to join a meeting. All you have to do is simply click the link, join the meeting and enjoy the full features that Google Meet has to offer.
This is entirely different from the likes of Zoom and even Microsoft Teams. With these, you have to install additional software onto your machine to reap the full rewards. This causes hassle for the user and is a potential security risk. Plus, if you are using it on the web browser, you do not have access to all the features available. With Google, everything you need is in one place.
So, which video conferencing service is best? When comparing Google Meet vs Zoom - it is evident that Google has the upper hand. From easy accessibility to robust security, you know you can rely on it in more ways than one!
As a longstanding member of the Google Cloud Partner Program, Damson Cloud specialises in bringing people and ideas together through new ways of working. We champion change management and digital transformation using some of the internet's most trusted solutions, including Google Workspace, Happeo and Jamboard. To find out more about our services, check out our library of tutorial videos or our blog.