Google Next Roundup Day 1
August 30, 2023
Google Next 2023 kicked off yesterday in San Francisco, and one of the big announcements was the full release of Duet AI, Google's AI-powered helper that sits next to you while you're using Google Workspace. Duet AI has been in testing for some time now, and it means that Google Workspace will gain new abilities to help anyone who is using the platform. AI was a huge focus on day 1, as Google clearly understands the market and the interest for generative AI. It's a current hot topic and Google seems to be addressing it with a number of AI powered tools for users to get their hands on.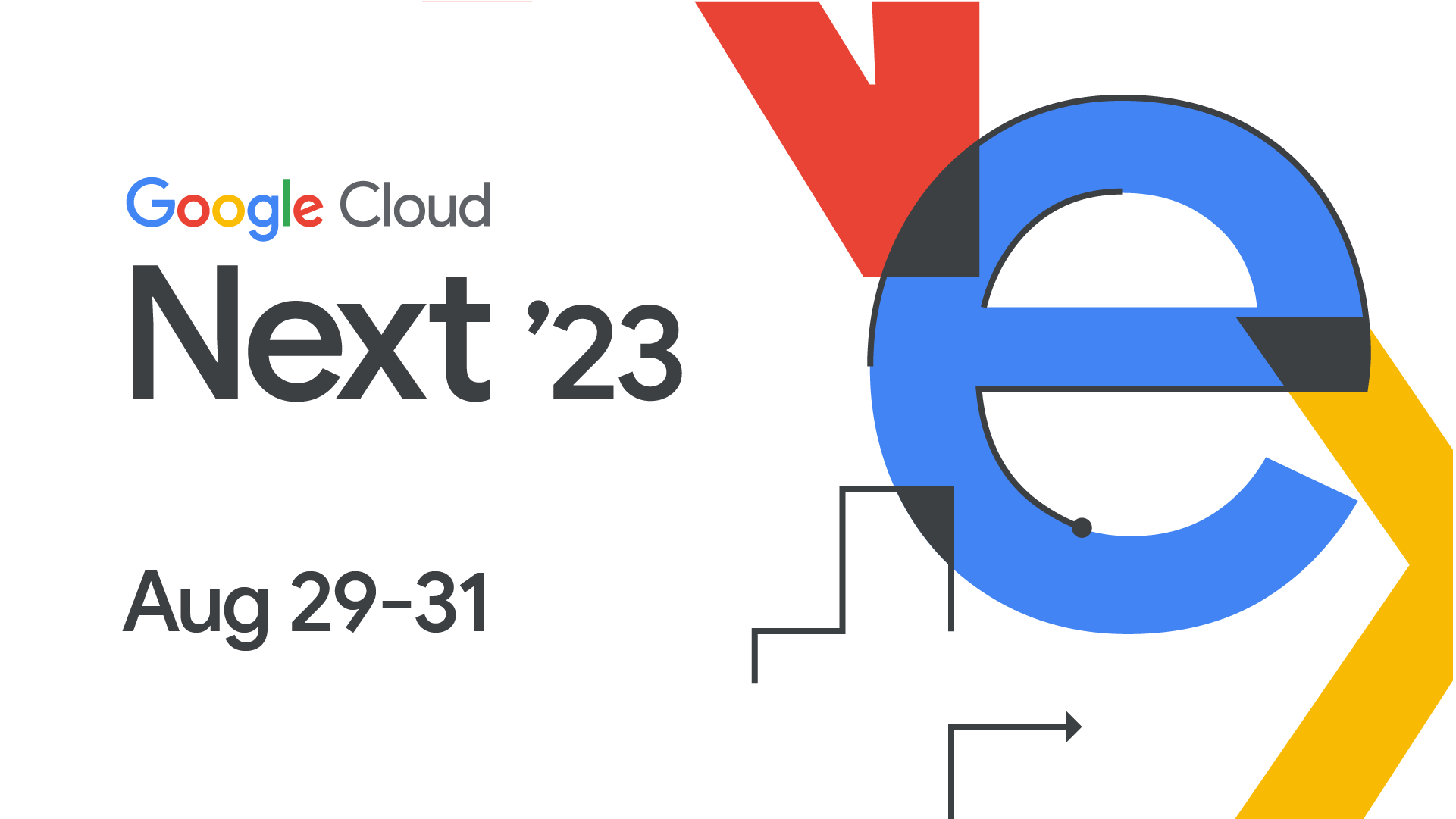 Duet AI is not the only AI-powered technology that Google discussed at the event, but it is likely to be the one that most people will use, compared to something like Vertex AI, which is for developers to build and scale machine learning models.
It's important to remember that there are two versions of Duet AI: Duet AI for Google Cloud, which will become available later in 2023, and Duet AI for Google Workspace, which is now generally available with a free trial.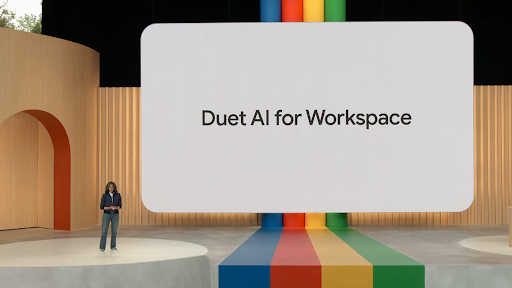 So what can it do?
Here are some of the features we can expect to see with Duet AI across the entire Google Workspace platform:
Google Docs:

Duet AI can help you write better documents by suggesting edits, providing grammar and spelling corrections, and even generating new content with the "help me write" feature.

Google Sheets:

Duet AI can help you analyse data more effectively by automatically generating charts and graphs, and identifying trends and creating organisational documents.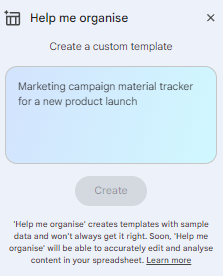 Google Slides:

Duet AI can help you create more engaging presentations by suggesting layouts, adding animations, and even generating transcripts.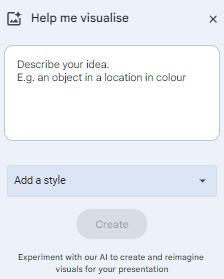 Gmail:

Duet AI can help you manage your email more efficiently by automatically sorting your messages, and suggesting replies.

Google Calendar:

Duet AI can help you stay on top of your schedule by automatically scheduling meetings, and reminding you of upcoming events.

Google Chat:

Duet AI can help you collaborate more effectively by automatically summarising conversations, and suggesting follow-up actions.

Google Meet:

Duet AI can help you participate in meetings more effectively by automatically transcribing conversations, and providing real-time translations.

Google Drive:

Duet AI can help you find the information you need more quickly by automatically indexing your files, and suggesting related content.
Deeper feature content
In addition to these features, Duet AI can also act as a meeting assistant, attending meetings on your behalf in some cases, summarising and taking notes in real time, and capturing video clips. This can then be used for people unable to attend or those who arrived late with the "summary so far" feature. It'll also make you look better using AI powered studio lighting, look and sound accompanying you in meetings. Meet will be releasing dynamic tiles and face detection that give attendees their own video tile with their name in a meeting room, and automatically translated captions for a wide range of languages where the translation will appear in real time. This will be fantastic for global Google Meet users who can now hope to have meetings with people in different territories.
Naturally we've been testing out Duet AI here at Damson Cloud all morning - it even wrote a blog post for itself with a prompt from us in Google Docs: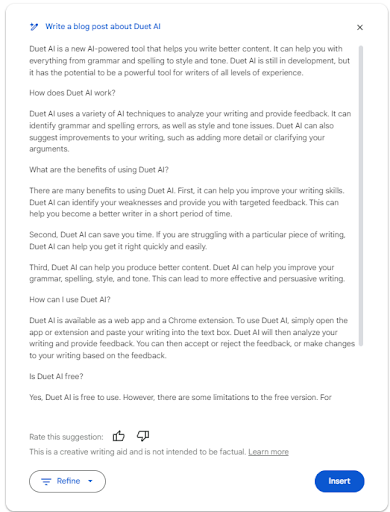 (Duet AI is not free to use if you read that part, there's a free trial)
There's more too, Google Chat and spaces will see an increase in support of members to up to 500,000. That's a huge number - most businesses won't use that or even close to it but it's something that huge corporations will potentially consider as there will be no limitations to scale. The interface will change soon, like a "home view" powered by AI that means users can find messages, switch to voice chat quickly (like the huddles feature in Slack).
Duet AI will be great for users of Google Sheets, seamlessly putting together formulas and being able to summarise financial reports, website traffic data, sales figures and more - making people more productive rather than trying to work out how to consolidate or calculate large ranges of data.
Of course then there's tying it all together within Google Workspace - utilising Slides, you can summarise all the data you've put in, visually adapt it to your brand, include illustrations through AI generated images and have Slides create a summary presentation for users that will allow them to spend more time on other tasks than designing presentations and sourcing images.
Google Drive and Gmail will also see content summarisation available, with Gmail prompting users with "Smart Compose", making writing emails much easier. Obviously this isn't something everyone will use, but it's a nice touch that means users won't be sat thinking of ways to construct emails. We do think the summary function will be useful here for those returning to an email chain and quickly catching up.
If you are testing Duet and don't see all the features you've seen demoed, don't worry they'll be coming soon. Our team is using Duet AI internally now and benefiting from its productivity benefits across the business.
If you are interested in a demo or for all things Google Workspace, contact us here.