3 Reasons Why Google Workspace Will Maximise Your Potential with Foróige's Adrian O'Donnell
January 27, 2022
No matter what industry you work in - we can all benefit from certain solutions to streamline our workloads and increase productivity.
One of the most diverse tools on offer is, of course, Google Workspace. With its many apps, features and hacks - anyone can be better equipped to handle whatever their working day might throw at them.
A great example of this is Foróige, a leading youth development organisation based in Ireland. This week, Fintan Murphy sits down with IT Manager Adrian O'Donnell to discuss how Google Workspace has helped maximise the charity's potential.
What Does Foróige Do?
Foróige has been working to improve young people's lives since 1952. Its purpose is to encourage and enable this group to consciously and actively engage in both personal and societal development.
All Foróige clubs, projects, services and programmes are designed to achieve these outcomes in a fun and meaningful way, particularly by:
Building self esteem and confidence through challenging experiences
Develop the ability to manage personal and social relationships
Providing learning opportunities which help youth to gain knowledge and learn new skills
Boost young people's capacity to consider risks and consequences, make informed decisions and take responsibility
As a result of this important work, Foróige successfully helps over 50,000 young people aged between 10-18 each year. But how does a company with so much responsibility remain productive? Especially in light of the working-from-home environment which has become the 'new norm'? We asked Adrian to tell us about his experience.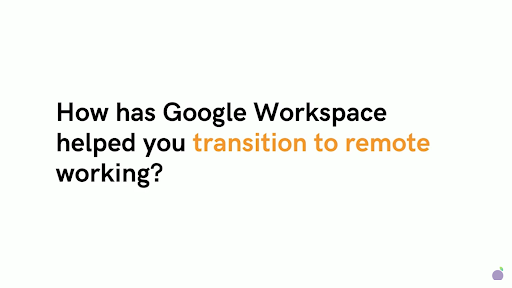 How Has Google Workspace Helped Foróige Transition to Remote Working?
According to Adrian, the main reasons why Google Workspace has worked for Foróige is the simplicity of the robust system, as well as having the help of an on-hand Google Partner to keep the team right.
1. Simplicity
Kicking off the interview, Adrian explains how simple Google Workspace made the organisation's transition to remote working at the start of the COVID-19 pandemic.
2. A Robust System
Talking about the system, Adrian said: "There were no issues with Google at all. And in fact, the tools that we hadn't leveraged so much before like Chat and Meet became vital in regards to team collaboration and keeping a sense of identity as a large organisation."
3. Utilising a Google Partner
Having a Google Partner readily available has made life a lot easier while the company has continued to progress, says Adrian:
"A lot of the heavy lifting, in fairness, was taken on by Damson Cloud. It was a painless transition - nothing had ever gone as smoothly as that before because they were there to hold our hands, import the data and provide us with the knowledge we needed to bridge any gap between the different features that were now easily accessible to us."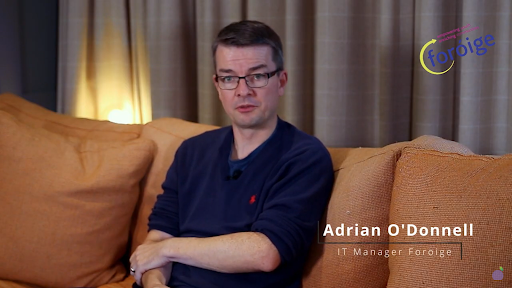 Since Damson Cloud and Foróige's partnership started over a decade ago, Adrian states that the company has come leaps and bounds as a result of the support it has received.
"What we took on that day back in 2010, is a very different product to what we have now and Damson Cloud has been there with us every part of the way.
"We have a very small IT team. Intentionally so, as we work for a non-profit organisation - there's simply no space to have a team of 10. So there is a limit to how much we can know about Google Workspace on top of our own expert areas. Luckily, we can always go to Damson Cloud for advanced knowledge, strategy advice and problem resolutions so that we can get the most out of the solution.
"All of that work and that existing relationship just made everything so much easier for us over the years."
Special thanks to Adrian O'Donnell for taking the time to speak with us. If you want to know more about Foróige's work - check out the official website.
If you have any questions about Google Workspace training, simply get in touch with the Damson Cloud team and we will be more than happy to help!
As a longstanding member of the Google Cloud Partner Program, Damson Cloud specialises in bringing people and ideas together through new ways of working. We champion change management and digital transformation using some of the internet's most trusted solutions, including Google Workspace, Happeo and Jamboard. To find out more about our services, check out our library of tutorial videos or our blog.