How to use Labels in Google Drive
August 18, 2022
In this week's video update, Damson's Charlotte Moore will be talking to us about the role of Labels in organising data in Drive.
This video will explain what labels are, how to use them, and how they can help your business stay organised and protected against data loss.
So, if you're interested in learning more about Labels and how they can streamline the way your Google Drive is organised, stay tuned!
What are Labels?
Labels in Google Drive are a form of metadata that you can apply to documents, sheets, and slides. They can be named and given a colour.
How are Labels used in Google Drive?
Google drive label makes finding and organising your files easier. You can add a label for a project, a client, or a level of security. Once you have labeled your file you can filter your documents by label, cutting down on the time taken to find specific documents.
Labels can be added to each file by the end users that are granted permission to edit it.
You can add multiple labels on each file to add layers of detail to a project such as its priority or the action needed on that file. For example, you could use a label to mark documents that need signatures and are due before a certain date.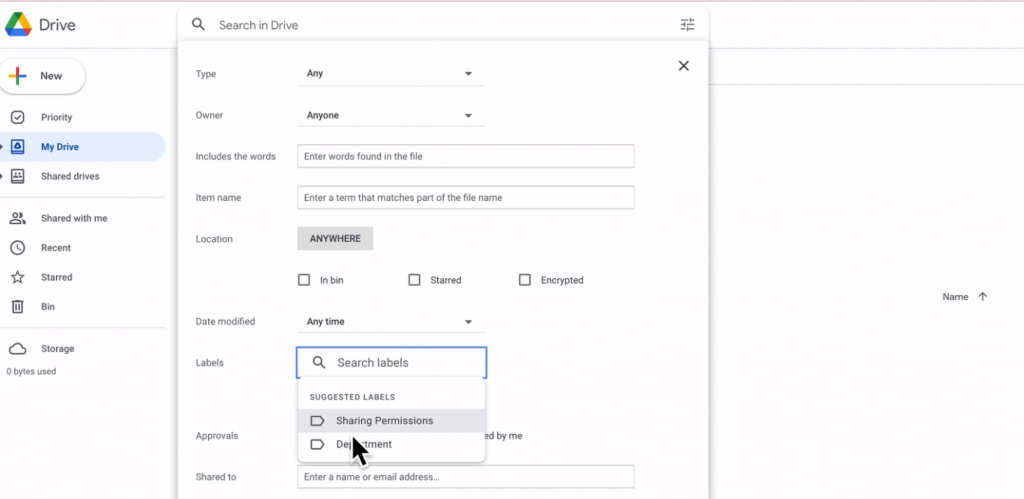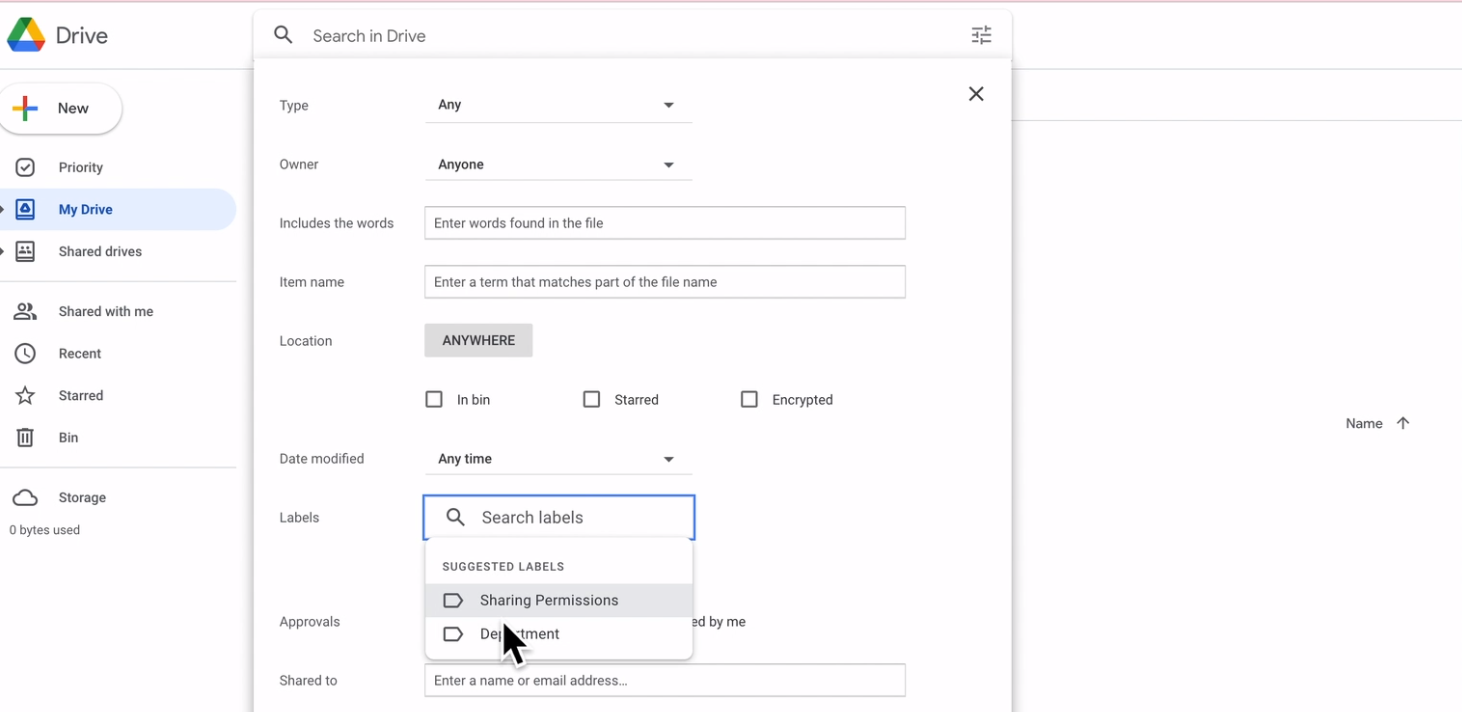 What are the Different Types of Labels used in Google Drive?
There are two types of labels available currently through Google Drive:, standard and badged. Standard labels work the same as badged labels but are not shown prominently beside the name of the file. Badged labels show as a coloured badge with the name of the label beside the title of the document. These labels are best used for very pertinent information that should be drawn to your attention when working on the file. This is good for sensitivity labels which show how public that information is.
How are Labels Useful to your Organisation?
Labels help your organisation cut down on confusion and time taken to find files and documents. They can add layers of metadata to your work which makes searching for information by project, client, or priority simple. Labels can also help with data loss prevention in your organisation. You can set up a red, amber, green labelling system for how private your documents are. When used in badged labels this level of sensitivity will be featured by the title to raise awareness among everyone in your organisation. This will not prevent the documents, sheets, or slides from being shared but will remind the person working on them of their sensitive nature to reduce the likelihood of data loss.
Please contact [email protected] if you would like Google Workspace training for your organisation or if you have any questions regarding these tools.
As always, we want to hear your thoughts- is Google Drive something you or your organisation find helpful in the day-to-day running of your business?
Let us know in the comments and make sure to check out our YouTube channel for more great tips and tricks on Google Workspace.
As a longstanding member of the Google Cloud Partner Program, Damson Cloud specialises in bringing people and ideas together through new ways of working. We champion the very best practices in remote working and change management, helping companies and their teams collaborate productively from anywhere in the world. To find out more about our services, check out our library of tutorial videos or our blog.