The Positive Impacts of COVID-19 On Business with CloudShed
December 9, 2021
When lockdown first hit in 2020, no one could have predicted how it would change the way we work. From swapping boardrooms to chatrooms - working from home increased to 37% in 2020 compared to 27% in 2019 across the UK.
Reflecting on a previous visit to Leeds just before the COVID-19 outbreak, Fintan and the team from CloudShed reunite to compare what they thought would happen versus what actually did happen.
Who Are CloudShed?
The CloudShed team consists of sister duo Jordan and Lauren, who specialise in Google Workspace and Microsoft 365 training. They also provide change management support, acting as go-to 'tech tutors' on a global scale.
Founded by Jordan in 2014, the pair are passionate about introducing new ways of working for their clients. Their main goal is demonstrating how being open to alternative methods can increase productivity and untap valuable skills.
Jordan and Lauren were incidentally the last people Fintan travelled to see before lockdown. During his visit, they discussed what changes they anticipated lockdown would bring. In this new video, they reexamine the subject of the aftermath of the pandemic, and what it meant for the fellow cloud-based company.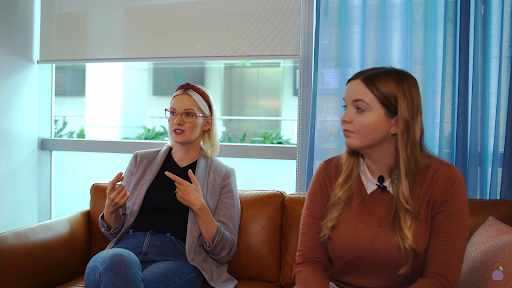 Before and After Lockdown: CloudShed's Experience
Once the worldwide lockdown was announced - it's safe to say nobody knew what was going to happen. Guesswork and simply 'going with the flow' became basic protocol for everyone. While the Damson Cloud and CloudShed teams have experience in remote working due to the nature of their roles - it still had a huge impact on both companies' operations.
How Did You Expect COVID To Affect Training?
Initially, CloudShed guessed that office working and face-to-face training would make the switch to remote. Before the build-up to the pandemic in 2019, Jordan and Lauren noticed that a lot more clients were leaning towards remote solutions anyway. As a result, the team was already prepared to carry on as they were. Plus - with their expert knowledge of cloud-based solutions - they were more able than others to shift to remote and adapt to new apps that were being introduced to aid working from home.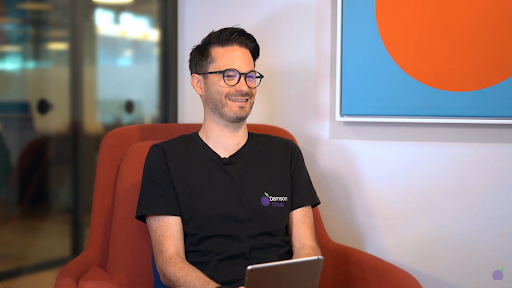 What Positive Impacts Did COVID Have on Training?
From a training point-of-view, CloudShed's flexibility to move their solutions online appealed to many new and existing clients. Also, from their perspective, they realised it would be an incredible opportunity to show people that they can get just as much out of remote working as in-office with the right tools and support.
While they remained optimistic, there's no denying that both Damson Cloud and CloudShed experienced their fair share of worries. For example: because businesses were adjusting to such massive changes, Jordan and Lauren thought they wouldn't want to invest their money in training at that particular time, as most of the time people don't see the value for money until they actually start a course.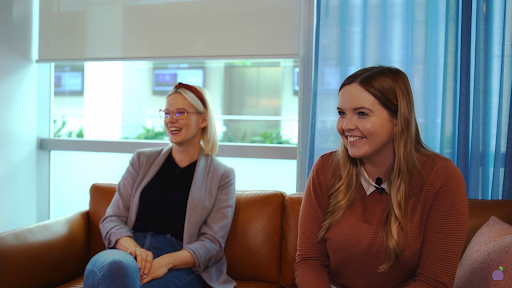 Were There Any Concerns That You Had?
There was also the concern of training not being critical enough and dropping off people's radars. But, the sisters then started to see the situation quickly turn around - as businesses needed to know how to maximise their use of tools such as Google Workspace if they wanted to survive.
For Damson Cloud, the biggest issue was accustoming to the fact that this situation is not going anywhere. Then, once the transition was accepted and implemented by more clients, the panic lessened as businesses realised they had the potential to work remotely - with some now confident enough to work from home permanently.
Damson Cloud would like to thank Jordan and Lauren for taking time out of their busy schedule to speak about their work. Those looking to find out more about CloudShed, you can follow the team on Instagram, Facebook and Twitter using the @cloudshed handle. 
If you have any questions or lockdown adjustment stories you want to share, let us know in the comments!
As a longstanding member of the Google Cloud Partner program, Damson Cloud specialise in bringing people and ideas together through new ways of working. We champion change management and digital transformation using some of the internet's most trusted solutions, including Google Workspace (formerly G Suite), Happeo and Jamboard. To find out more about our services, check out our library of tutorial videos or our blog.