The New Google Sites: What to Expect
August 5, 2021
Google Workspace's powerful website-building app, Google Sites, is undergoing major change.
But don't worry - the new Google Sites will still offer you endless possibilities to make a fully customised website. There are, however, a few actions you must undertake if you are currently using a classic Google Site.
So what exactly is changing? In this week's video, Damson Cloud's Charlotte Moore explains it all!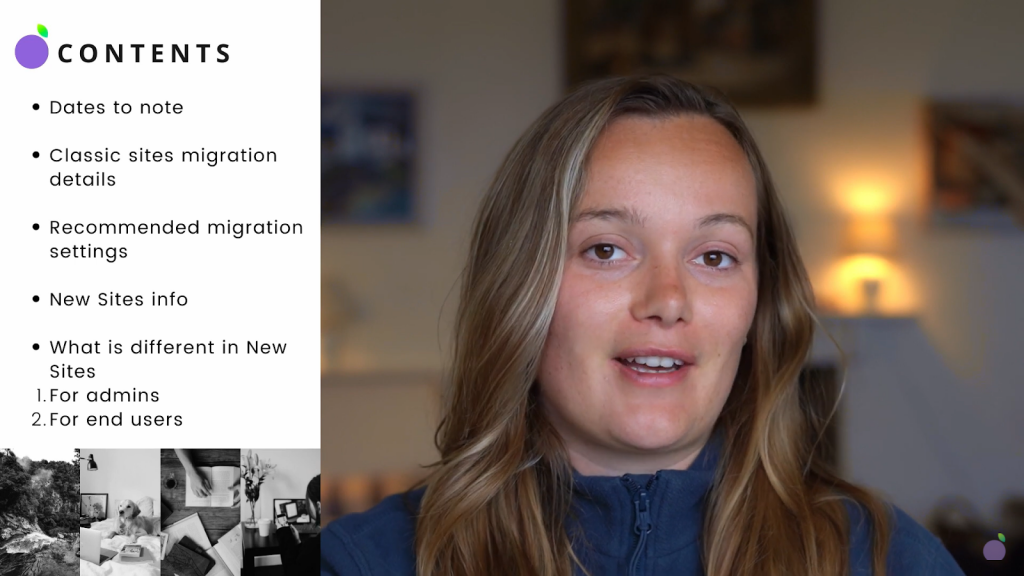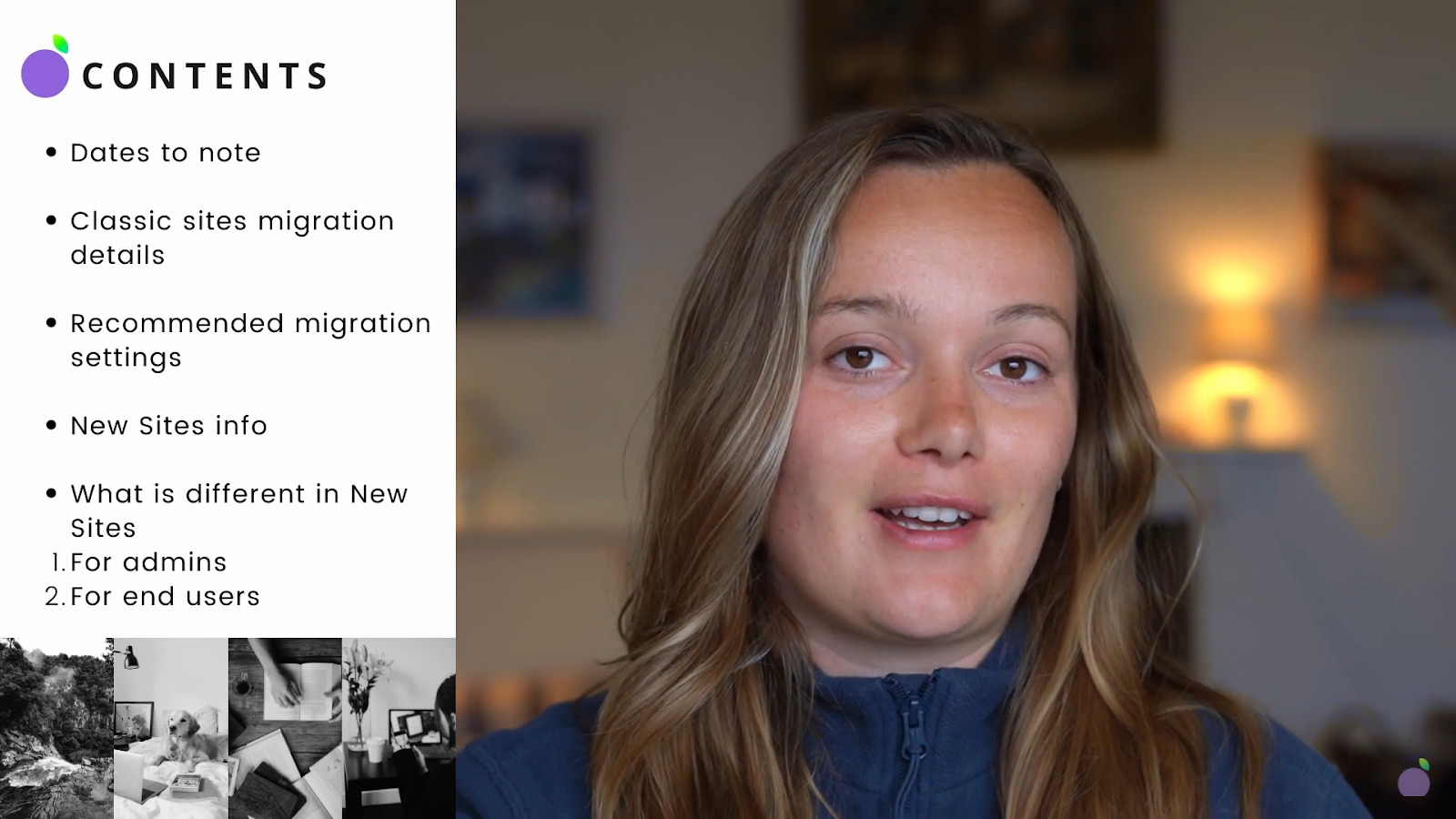 Google Sites: Dates to Note
Between May 2021 and January 2022, Google Sites will go through an extensive update. Users will have noticed that as of 15th May 2021, the option to create new websites in classic Google Sites no longer exists. However, the option to edit still remains and will remain, only until December 2021. From then on, Google will completely disable editing, as it plans to make room for a new-and-improved Google Sites platform.
Starting 1st January 2022, when users try to visit a classic Google Site, there will be no website content visible. Instead, the Site will be automatically downloaded as an archive and saved to the user's Google Drive. It will also be replaced with a draft in the new Google Sites for users to review and publish.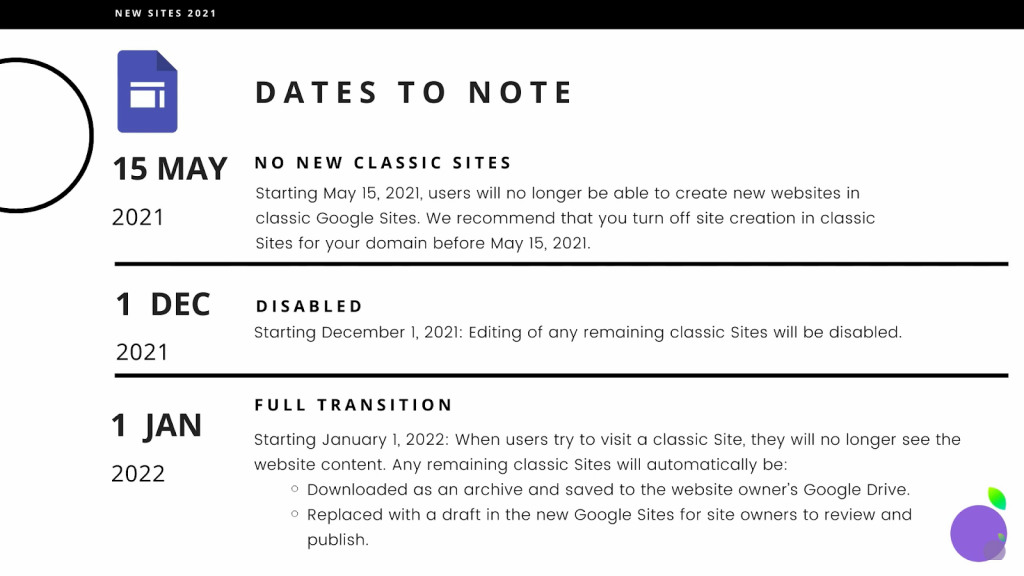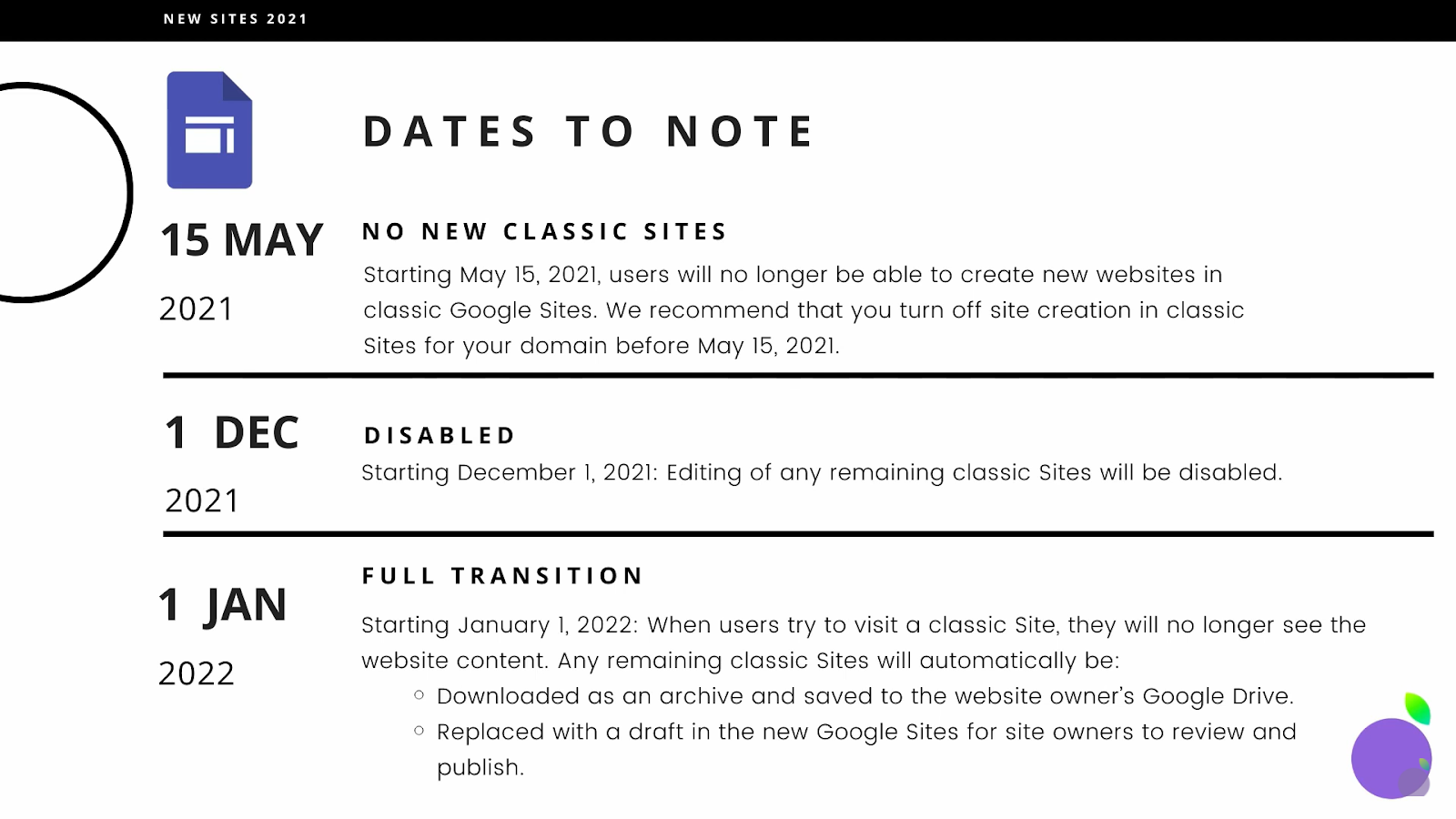 Site Migration: What to Expect
When January 2021 comes around, this will be the start of the automatic migration process. We anticipate Google will take up to 90 days to complete this.
It is essential to note that the latest version of each remaining classic Site will be automatically converted to a new Site, even if you previously converted your classic Site. Once your Site fully transitions, you will receive a notification from Google.
During the migration process, you will not be able to change, delete or cancel an in-progress conversion of your classic Site. It is therefore our recommendation that you take action well before December 2021 to migrate your classic Site yourself, or rebuild your classic Site into a new Google Site. If you want more advice on this - please contact Damson Cloud to see how we can help you with this matter.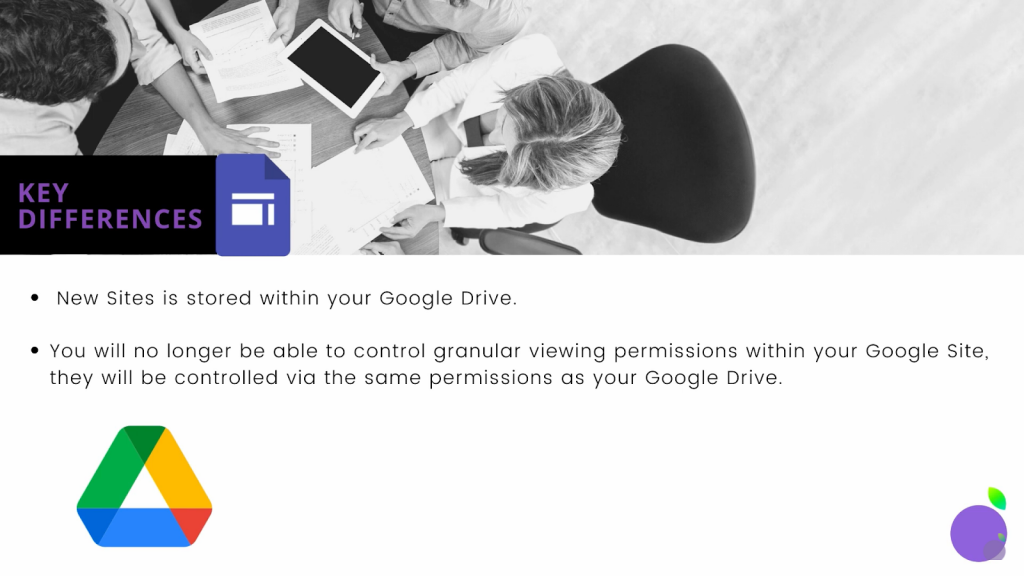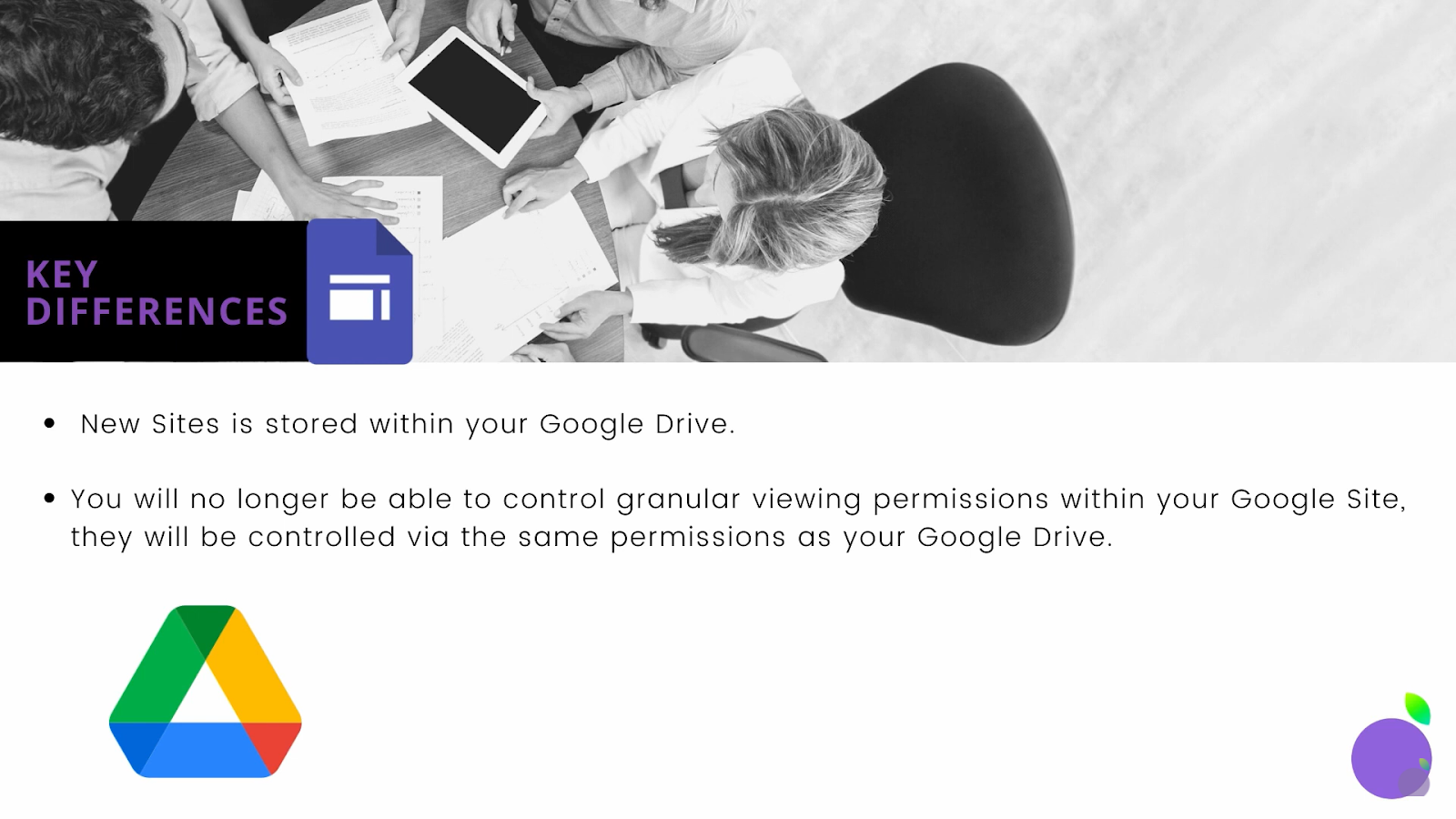 Classic vs New Google Sites
You may be wondering what the actual differences are between classic Sites and new Sites - let's dive in.
There are several key contrasts to be aware of. Firstly, new Sites will be stored in your Google Drive and because of this, granular page permissions will be gone.
The fact that the site is stored within Drive means that you will no longer be able to control granular page permissions within your Google Site. They will instead be controlled via the same permissions you have set for the Google Drive folder that stores your Site.
Top tip: if you previously had several different levels of permission, then you will need multiple different Google Sites to achieve the same effect as you had before. Each site will have to be stored in a separate folder with separate sharing permissions. The same effect will be achieved by linking all the sites together to form a similar structure to what you had previously.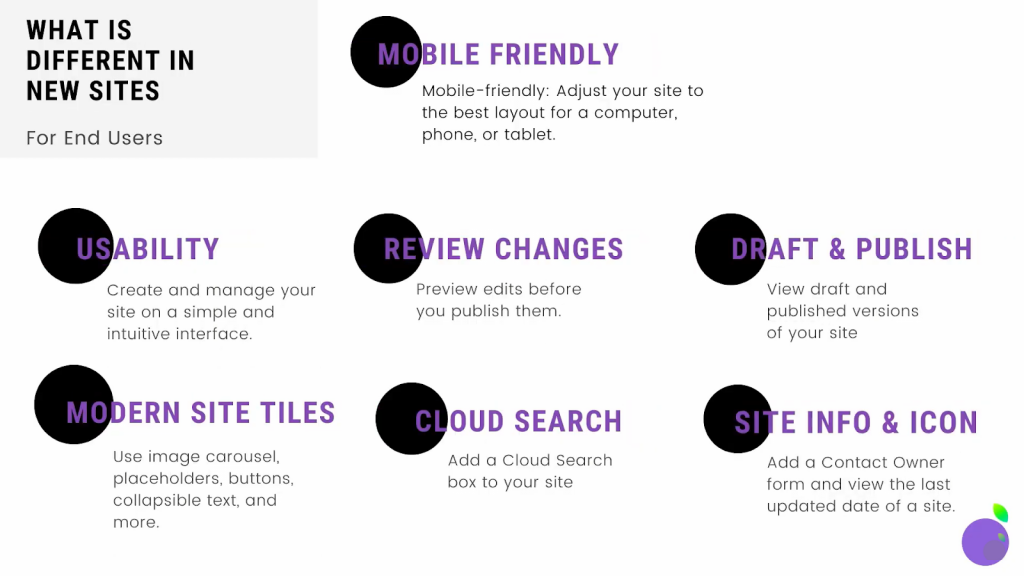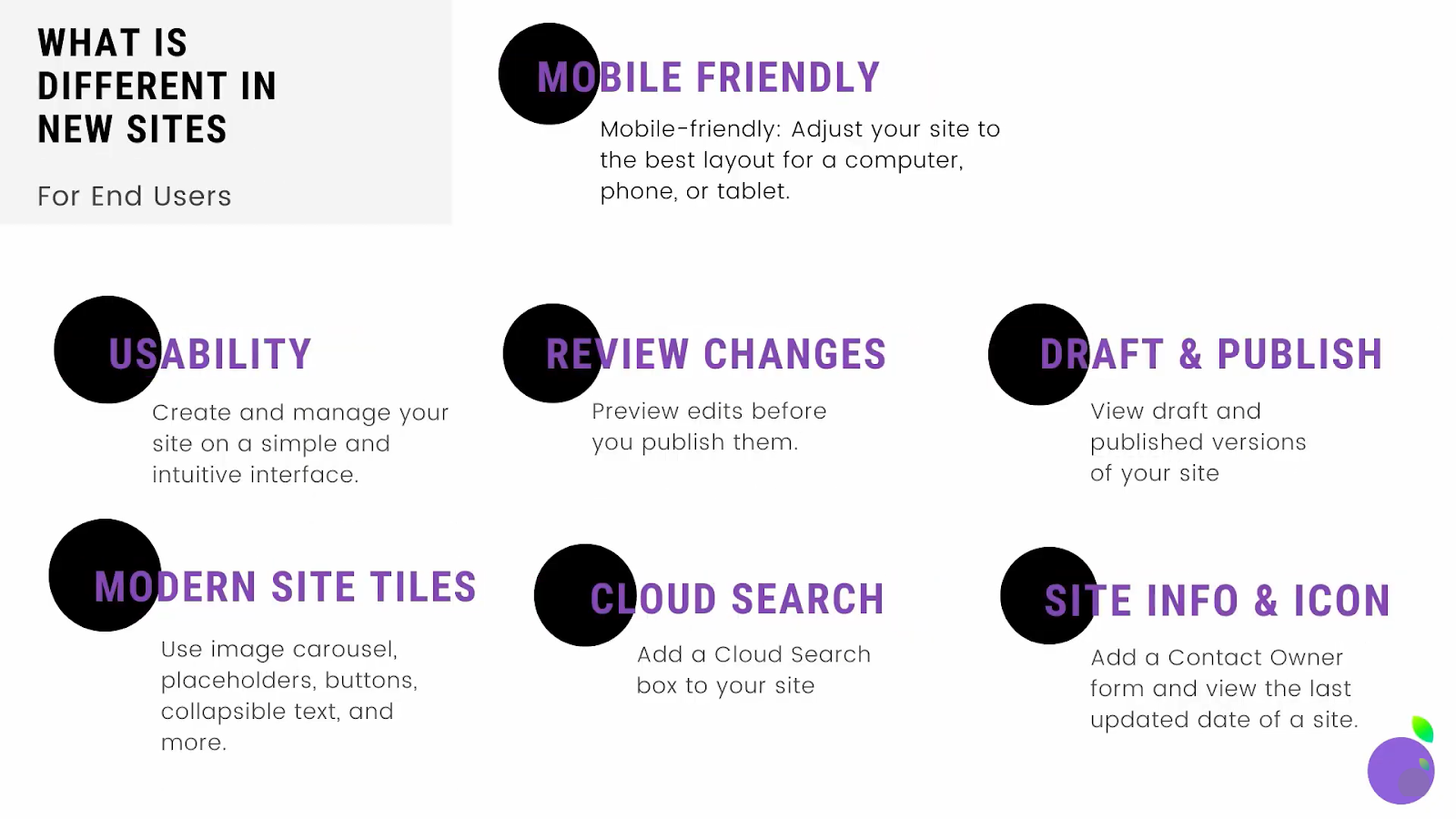 One of the biggest benefits to come from this change is that Google's new Sites will offer much better design and functionality compared to its classic Sites. The collaborative freedom that comes with this update truly is endless. For example, with new Sites, you can:
Enjoy a simple and intuitive interface
View both draft and published versions of your Site
Preview any edits before you publish them as live
Use image carousels, buttons, placeholders, collapsible text plus more
Add a 'Cloud Search' box
Add a 'Contact Owner' form
View the last date the Site was updated
Tailor your Site layout to best suit different viewing modes e.g. desktop, phone, or tablet
Benefit from new Sites always having a secure 'https' URL, compared to classic Sites which were 'http' only.
The new Sites also offers similar staple features to its predecessor, including:
Deciding who can access and edit your Site
Viewing and editing on any compatible browser
Copying an existing Site/page and using this to create an entirely new Site/page
Adding logo(s)
Choosing from pre-designed themes with different colours and fonts to suit your preference
Selecting a ready-made template that is optimised for your Site's purpose
However, one of the downfalls from this update is the fact that with classic Sites, you could add an unlimited amount of subpages under a page. Now, with new Sites, you will only be able to add a maximum of five levels of subpages. It is, however, unlikely that you will need more than five subpages anyway, so this should not cause too much of an issue.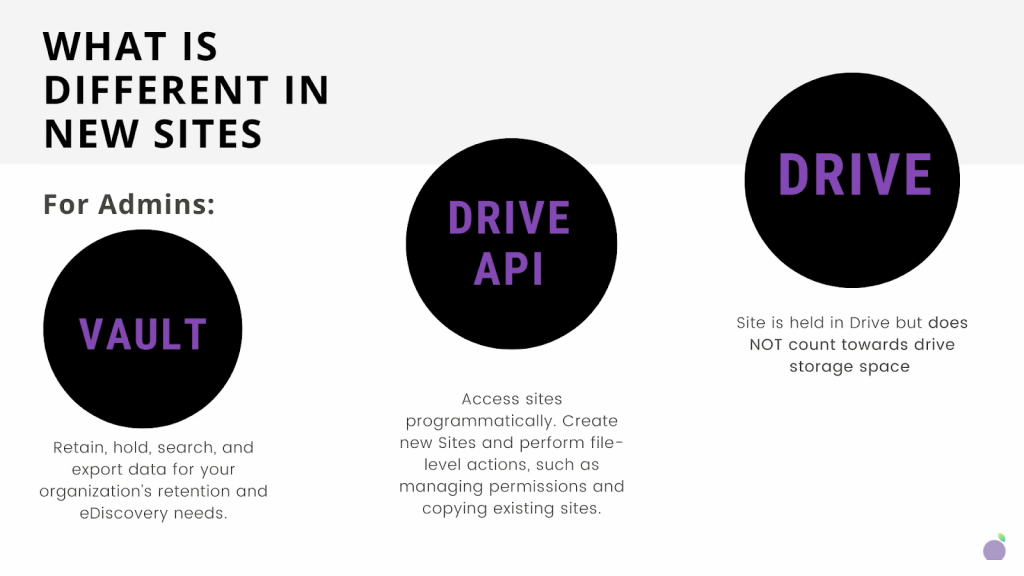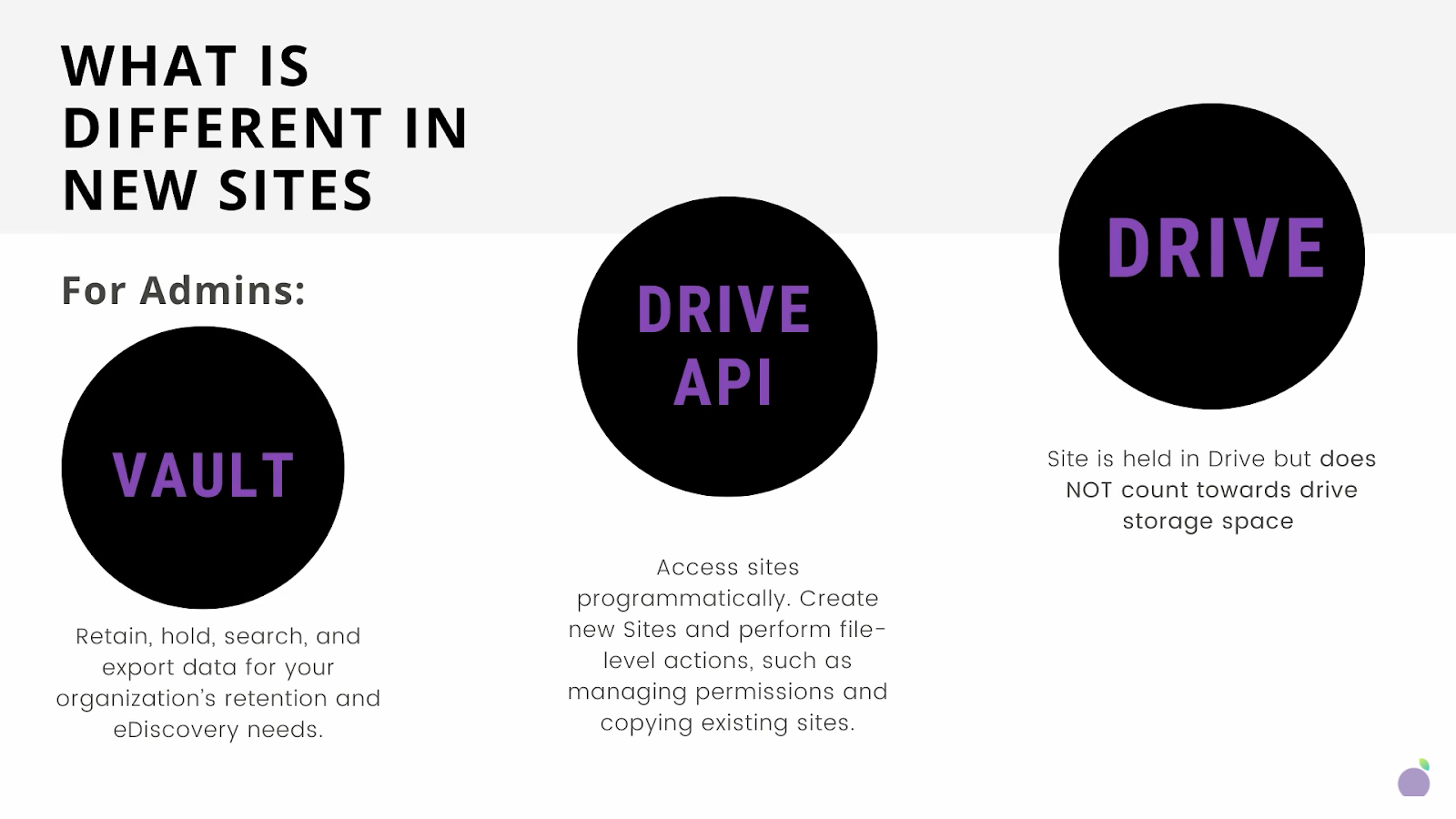 Updates for Admins
While the above-mentioned features will affect both end users and Admins, the new Sites changes will impact Admins in slightly different ways.
If you are an Admin, you will reap many benefits from the Google Sites update. One of these relates to the fact that while your new Site will be held in Drive, it does not count towards Drive storage space! This means you still have the freedom to maximise your Drive's potential, and your productivity.
With your Drive API, you can access Sites programmatically, create new Sites and perform file-level actions, such as managing permissions and copying existing Sites. Again, this gives you more control and flexibility over your Sites.
This update will also introduce Vault, Google's archive solution. This means you can search, store and export essential file data for your organisation. These insights are valuable for Admins who want or need to retrieve and gather vital information.
With this new change, comes great opportunities to create and collaborate more effectively. There's also many more features in development to look forward to in the future, which we will of course keep you updated on!
Google Sites is a powerful FREE website creation tool. If you have not already tried it out, you most certainly should as it is arguably the best free option available on the market today.
At Damson Cloud, we offer everything from advice to training on how to maximise your use of Google Workspace. If you want more information on this new Google Sites update, simply contact us and our team will be happy to help!
As a longstanding member of the Google Cloud Partner Program, Damson Cloud specialises in bringing people and ideas together through new ways of working. We champion the very best practices in remote working and change management, helping companies and their teams collaborate productively from anywhere in the world. To find out more about our services, check out our library of tutorial videos or our blog.